Review: Tracker's Sin by Sarah McCarty
Tracker's Sin

Book Info
Released:
1 October 2010
Series:
Hell's Eight #4
Pages:
313
"…my favourite book so far in the series" ~ Under the Covers
Tracker Ochoa like all the men of Hell's Eight has been searching for Ari Blake, their leader's sister-in-law. Kidnapped and abused, no one really knows if Ari is alive or dead, and if she is alive if she will still be sane after the abuse she has suffered. Tracker has always had feelings about things, and he knows that Ari is alive and that finding her is part of his destiny. However, when he does find her, alive and with a 6 month old baby yet no memory of her past, he knows that she is meant to be his.
We have heard about Ari and the search for her since the beginning of this series, and now we finally get to meet her! Damaged by her time spent being used and hurt, but still alive. Seeing the culmination of their search and finally having Tracker's book has made Tracker's Sin my favourite book so far in the series.
Ari and Tracker were a great couple, right from the start you could feel the attraction and almost instant affection between them. Together they both gave the other what they were missing as well as generated some smoking hot sex scenes. I also loved seeing Tracker bond with baby Miguel, is there anything sexier than a big tough guy holding a cute little baby?
But it wasn't just the relationship between Tracer and Ari that I looked forward to, I couldn't wait to see what would happen when Ari and Desi were reunited. As expected it was emotional, heartbreaking and had me glued to my kindle screen.
Another fantastic book in this series, I can't wait to read more and see the other gorgeous guys meet their women.
Click on the covers to buy the books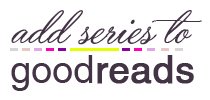 What did you think of our review?
Let us know your thoughts in the comment box below!
❤ ♡ Don't want to miss any of our posts?
Follow Under the Covers: Facebook | Twitter | Tsu | GoodReads | Email ♡ ❤