On Demon Wings by Karina Halle: Horror Romance Review
On Demon Wings by Karina Halle, the fifth book in the Experiment in Terror series. It is a nail biting book packed with angsty romance and ghosts!
Disclosure: I received this book for free from the author in exchange for an honest review. This does not affect my opinion of the book or the content of my review. This post contains affiliate links. That means we receive a small commission at no cost to you from any purchases you make through these links.
read this book if you're in the mood for
my thoughts going in
The addiction continues, and after the explosive and mind blowing ending of Lying Season you can't help but pick this one up RIGHT AWAY. And on a side note I give you a warning, once you've reached this point in the series you won't be able to read anything else until you've gotten to the current book. You've been warned.
my thoughts after reading
On Demon Wings brings us a depressed Perry. She was thrown out and stomped on and her heart is broken. She goes back home to lick her wounds, but home is not a safe haven for her. Always the outsider, and suffering from her broken heart, she doesn't see what's been happening to her. Prepare yourselves to be completely freaked out and creeped out. The ride Perry is on in this book is an intense one. One that doesn't let up until we've read the last page. Oh wait, no it doesn't let up there either.
Family betrayals and new romances. This book will have your gut turning with the decisions that Perry makes and the path she takes. Although I wasn't always a fan of what she was doing, and even pissed me off a couple of times, it all made for an adrenaline filled story. Ms. Halle definitely amped up the fear factor with this one!
Not a whole lot of Dex, but he was always a presence in this book. And when he does show, he makes it count! And like I said at the beginning…once you get to that last page you will be compelled to read the next one!
favourite quote
"Perry," he said quietly, his fingers trailing down the side of my face, "you'll never have to save my life. You gave me life. I never lived a single day until the day I first met you."

On Demon Wings by Karina Halle
add the book to
Purchase the book
Read more
Pin it for Later!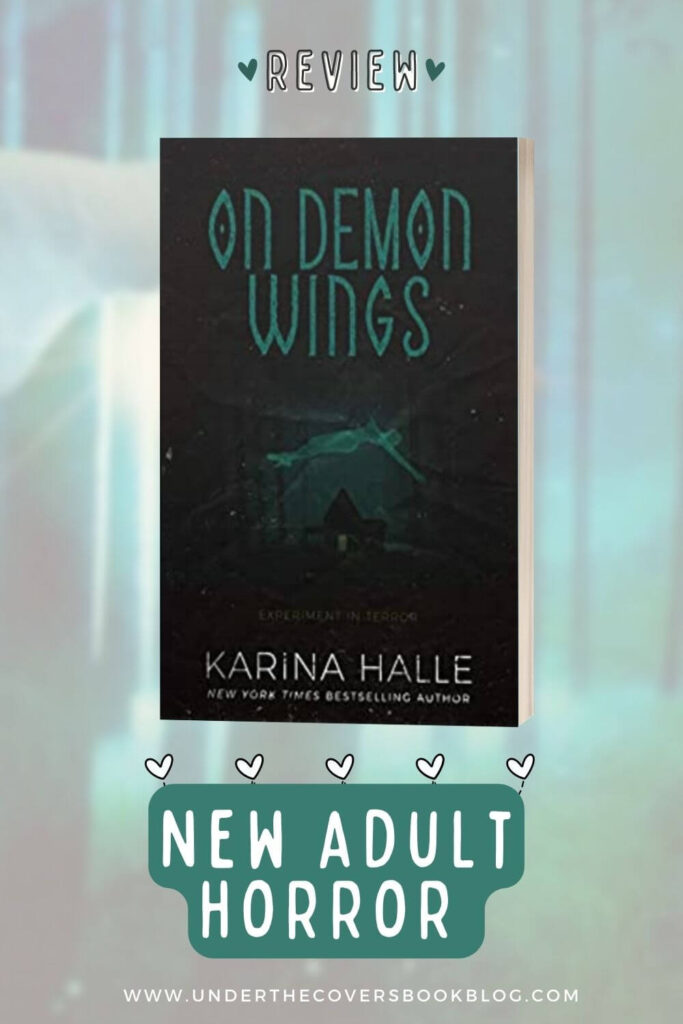 Latest posts by Francesca
(see all)