Review: Little Black Dress by Sarah O'Rourke, Layla Frost, Sarah Curtis, Brynne Asher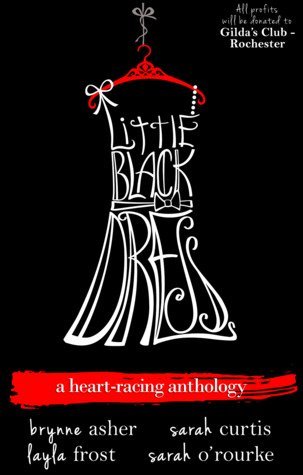 Little Black Dress

Book Info
Released:
January 30th 2017
"This racy little number was a lot of fun…"
~ Under the Covers
I picked this anthology up as I am currently going through a Layla Frost phase and she is one of the contributors to this anthology. The is a fun anthology that follows the journey of a little black dress, which passes from friend to friend and ends up helping the wearer into some sexy situations. A bit like an adult version of the Sisterhood of the Travelling Pants.
This racy little number was a lot of fun to read and each story was very entertaining, we had a couple rekindling their marriage, a long term crush come to fruition, a work relationship take a turn for the sexy and a one night stand that starts off something new and exciting. It has a little bit for everyone but sticking within it's sexy contemporary romance theme.
I liked each of the stories equally and I am glad this anthology gave me a chance to try out some new authors that I probably wouldn't have looked at before. Although none of them blew me away I would definitely consider trying out something else by any of the authors in this anthology.

What did you think of our review?
Let us know your thoughts in the comment box below!
 ♡ Don't want to miss any of our posts? ♡ 
Follow Under the Covers: Facebook | Twitter | Tsu | GoodReads | Email