Review: Iron Dominance by Cari Silverwood
I received this book for free from Author in exchange for an honest review. This does not affect my opinion of the book or the content of my review.

This post contains affiliate links you can use to purchase the book. If you buy the book using that link, I will receive a small commission from the sale.
Iron Dominance

Book Info
Released:
August 16th 2015
Pages:
179
"Cari Silverwood has once again led me into unknown territory and shown me that there was nothing to fear."
~ Under the Covers
Cari Silverwood has once again led me into unknown territory and shown me that there was nothing to fear.  I've never read steampunk.  Nope, not even one short story.  I didn't really understand the genre and wasn't sure how I would feel about erotic aspects attached to it.  Hence, it's taken me a few years to pick up the first book in the Steamwork Chronicles, Iron Dominance.  Claire is a Frankenstruct, a constructed "human", created to function as a master assassin.  When her airship crashes in enemy territory, she is rescued by Theo Kervonis, a powerful man who sees past her Frankenstruct origin to the woman beneath.  Theo is unapologetically dominant and their chemistry is palpable.  He suspects she is made to be a sexual submissive and embarks on a journey of education to his rich world.  All the while, Claire is falling, knowing that her very identity is a lie.  She risks losing everything she's come to love if her true purpose is revealed.
I haven't read other steampunk, so I have no basis for comparison, but I really did enjoy the complex political world the author created in Iron Dominance.  It was intriguing enough that I could see myself continuing to read here and there in the genre.  The world is beautifully descriptive, from the machines, to Theo's grand mansion.  I could place myself there, experiencing each new revelation in the flesh.  There is a sensuality in the descriptiveness that made even the non-erotic parts sexy.  I had a lot of fun imagining the elaborate clothing that Claire wears and the predicaments that Theo places her in.  His most prominent kink is for rope bondage, and he finds ways to bind and suspend her that are incredibly hot.  There are no random, boring dildos here.  Erotic steampunk apparently lends itself to inventing some amazing sex toys.  The scenes are really all very unique.  Theo is a strong and caring dominant, not a sadist.  He does love a punishment here and there, and Claire's bottom takes some quite well.  His most trusted second in command, Dankyo, doesn't trust Claire one bit.  Theo employs him in a few eyebrow raising ways that had me breathing fast.  I know his story is coming thankfully!  The love story itself is really very beautiful and when the main conflict comes full circle, I felt the pain and Theo and Claire face as the betrayal sinks in.  The resolution is logical and well thought out.  Ms. Silverwood never fails to draw me into her worlds, and this was no exception.  On to books two and three!
Book Tags:


Reading Order & Buy Links
Click on the covers to buy the books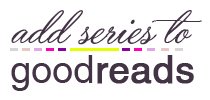 What did you think of our review?
Let us know your thoughts in the comment box below!
 ♡ Don't want to miss any of our posts? ♡ 
Follow Under the Covers: Facebook | Twitter | Tsu | GoodReads | Email