ARC Review: The Stolen Mackenzie Bride by Jennifer Ashley
I received this book for free from Publisher in exchange for an honest review. This does not affect my opinion of the book or the content of my review.

This post contains affiliate links you can use to purchase the book. If you buy the book using that link, I will receive a small commission from the sale.
The Stolen Mackenzie Bride

Book Info
Released:
September 29th 2015
Series:
HIghland Pleasures #8
Pages:
336
Recommended Read!
"The Stolen Mackenzie Bride once again has me stroking plaid and longing for someone to call me their bonnie lass."
~ Under the Covers
In this installment in the Mackenzie series Jennifer Ashley is taking us all to where is started. Old Malcolm, the first of the Dukes of Kilmorgan, of course there is nothing remotely old and crusty about the Malcolm that Ashley presents in The Stolen Mackenize Bride, as Lady Mary Lennox discovers when Mal determines to seduce her and take her as his wife…despite her engagement to another man.
I confess, I have an addiction, an addiction to men in skirts *ahem* I mean kilts. I am a puddle of goo at their feet – which makes it far easier to see what they wear under those kilts. And Jennifer Ashley does a fine job of encouraging this addiction with her Mackenize series, and The Stolen Mackenzie Bride once again has me stroking plaid and longing for someone to call me their bonnie lass.
The romance is set on the back drop of a violent and uncertain times, which really allows you to transport yourself to a completely different century. Although I am in no way an expert on the Battle of Culloden and the events surrounding it, it really felt like Ashley had done her research adding an air of authenticity to the book.
But, in essence, I am reading this for the romance which Ashley delivered superbly. It was hard not to fall in love with the resourceful and ever-charming Mal his strong personality shone through the pages and Mary and I found ourselves unable to resist it. Luckily for Mary, Mal felt the same for her and the romance between them was passionate and tender.
I also loved the characters that were introduced into this book, Mal is the youngest of several brothers and although some of this tale is no doubt bittersweet, I really hope Ashley decides to stick in this time period and tosses out a few more HEAs.
I really enjoyed this book, romantic, sexy and even with a little bit of action thrown in, I can't wait to read whatever Ashley has next in store for us with this series.
READING ORDER & BUY LINKS
Click on the covers to buy the books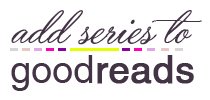 What did you think of our review?
Let us know your thoughts in the comment box below!
 ♡ Don't want to miss any of our posts? ♡ 
Follow Under the Covers: Facebook | Twitter | Tsu | GoodReads | Email