Review: A Knight in Shining Armor by Jude Deveraux
I received this book for free from Purchased in exchange for an honest review. This does not affect my opinion of the book or the content of my review.

This post contains affiliate links you can use to purchase the book. If you buy the book using that link, I will receive a small commission from the sale.
A Knight in Shining Armor

Book Info
Released:
January 1, 1989
Genre:
Historical Romance
Length:
16 hrs and 50 mins
Pages:
464



"Take note authors, Nicholas is what we all want to read when we envision a romance story to get lost in. " ~ Under the Covers
Sometimes there's nothing better than to read a classic.  You know that feeling of comfort that I rarely find in new books, not sure why.  Maybe it's the style, or the way that back then authors had to make you feel with simple words, instead of trying to shock you into it.  I picked up A KNIGHT IN SHINING ARMOR on a whim, after I saw a top ten list somewhere on a blog. Had I heard of the book before?  Yes.  Did I feel the immediate need to read it?  No, not really.  Did it help that it has a new sexy cover?  Absolutely.  So I dived in.  And immediately fell in love.
"Once upon a time…
…as a fair maiden lay weeping upon a cold tombstone, her heartfelt desire was suddenly made real before her: tall, broad of shoulder, attired in gleaming silver and gold, her knight in shining armor had come to rescue his damsel in distress…."
Oh what a beautiful story this is.  Entertaining and sweet.  With a hero that will make you swoon because he's like the best of two worlds, and a heroine that you want to reach out and feel for her predicament.    Dougless thought she would get engaged to her asshole boyfriend, and instead he leaves her stranded in England.  While drowning in self pity and tears, Nicholas comes to her as her knight in shining armor.  All the way from the past.  What follows is the most adorable tale of Nicholas discovering love, learning about the new world and how far things have come from his times, and trying to solve a conspiracy that could save his life (in his times).
This book has several instances of time travel, some gushy romantic times, a great heroine and an absolutely drool-worthy hero.  Take note authors, Nicholas is what we all want to read when we envision a romance story to get lost in.  I lived in this story.  I was worried for the characters, I couldn't wait to see them be happy.  And that brings me to end, and where my tears were shed.
The ending may not be everyone's favorite.  I guess it depends on readers preference if you like how the author made it work for them.  I for one, loved it.  My heart ached, but I still loved it.  This book moved me to tears, of sadness and of joy.  And it left me with a very content smile on my face.  I will definitely be re-reading this one!
Favorite Quotes:
"Were I to die tomorrow, my soul would remember you."
Click on the covers to buy the books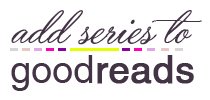 What did you think of our review?
Let us know your thoughts in the comment box below!
❤ ♡ Don't want to miss any of our posts?
Follow Under the Covers: Facebook | Twitter | Tsu | GoodReads | Email ♡ ❤
Latest posts by Francesca
(see all)