ARC Review: Hard Rules by Lisa Renee Jones
I received this book for free from Publisher in exchange for an honest review. This does not affect my opinion of the book or the content of my review.

This post contains affiliate links you can use to purchase the book. If you buy the book using that link, I will receive a small commission from the sale.
Hard Rules

Book Info
Released:
August 9th 2016
Series:
Dirty Money #1
Pages:
320
Recommended Read!
"With a Fifty Shades theme, Lisa Renee Jones executed a well written, sexy contemporary romance."
~ Under the Covers
With a Fifty Shades theme, Lisa Renee Jones executed a well written, sexy contemporary romance. She never fails to deliver her story with a mixture of mystery, suspense and a good dose of sexy. Of course. To be honest, despite my lack of interest in billionaire trope lately, she still managed to capture my interest. It's safe to say that jones is my go-to author when it comes to this genre.
"…blood divides as easily as it unites, especially when money and power are involved."
Shane Brandon is one of the owners of Brandon Enterprises. With his dad being sick, the race to take over the company has sped up quite a bit. Unfortunately, his vision to have Brandon Enterprises to be on the legit side of the law is not the same vision as his brother's. Knowing who to Trust will be his biggest problem.
Emily Stevens hooks a job at Brandon Enterprises. While happy about getting the job, Emily finds herself in a middle of a family feud with corporate issues that may not involve the Cartels. Not to mention her complicated involvement with on of the sons of his boss. It gets a little bit more complicated once her own secret is revealed.
I really enjoyed Shane and Emily's story. I found Emily to be strong and very mature. It's clear from the beginning that she has secrets but dealing with the issues on her own. I love that about her. I also love her connection with Shane. Shane exuded power and he saw the same power and strength from Emily.
Hard Rules has a typical Billionaire trope but what maKes this different is Jones ability to insert the mystery and suspense into this story. The who-done-it feel to it will really leave you wondering. A fair warning, there is a bit of cliffhanger in the end, leaving you wanting more. Next book of the series, Damage Control is set to release in February 2017.
READING ORDER & BUY LINKS
Click on the covers to buy the books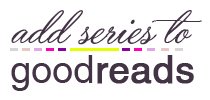 What did you think of our review?
Let us know your thoughts in the comment box below!
 ♡ Don't want to miss any of our posts? ♡ 
Follow Under the Covers: Facebook | Twitter | Tsu | GoodReads | Email