Author Override: Carrie Ann Ryan Virtual Tour
Author Override is the place where authors take the reins and take you on a journey into their world. Some may allow you into their private writing dens. Others may take you along with them on research trips or interviews. Whatever the case may be, sit back, relax and enjoy the ride because here you'll get an in-depth look into an author's musings.

Sexy Shifters
by Carrie Ann Ryan
First, let me thank y'all for letting me stop by your blog today! This is my debut release, An Alpha's Path,  and I'm super excited about it.
Sexy Shifters.
You know you love them. Come on. They are inherent – the soul – to every paranormal romance book out there. If the shifter wasn't sexy, then why would we want to read it? Even if he or she's an average Joe or Jane – they still have some qualities that make them sexy.
Their washboard abs, that little V that you want to lick. *Oh, sorry my mind wandered.* Their chiseled good looks, their deep eyes. Their hair you want to grab, or if they're shaven, want to lick. *There I go again, sorry.* The way they brood, scoff, laugh, deeply chuckle, hold you in their arms. Yum. Sexy. Now, I know ladies can be sexy too, but as I write m/f and m/m/f, I'm going to go full on towards the male, if that's okay. I know sexy female shifters are out there – I'm writing a couple – but I want to talk about a sexy man, if that's okay.
Sexy shifters are growly, gravely and dangerous. My kind of guy. They have two souls – two identities – at war with one another that explode to an all-around sensual taste of sexual gods. Yum.
And of course, most shifters – like mine – must get naked to shift. What more do you need?
Kade is a sexy shifter. He's an Alpha male who wants – no needs – to protect his mate, Melanie. He's funny, down to earth, and dammed sexy. I wrote him that way. I mean, come on! His green eyes just stare at me off the page. Yum.
An Alpha's Path
Melanie is a twenty-five year old chemist who has spent all of her adult life slaving at school. With her PhD in hand, she's to start her dream job, but before she does, her friend persuades her to relax and try to live again. A blind date set up through her friends seems like the perfect solution. Melanie can take one night away from the lab and let her inner vixen out on a fixed blind date

 
– 
a chance to get crazy with a perfect stranger. The gorgeous hunk she's to meet exceeds her wildest dreams – be he is more than what he appears and Melanie's analytical mind goes into overdrive.
Kade, a slightly older werewolf (at over one hundred years), needs a night way from the Pack. Too many responsibilities and one near miss with a potential mate made Kade hide in his work, the only peace he can find. His brother convinces him to meet the sexy woman for a one night of fun. What could it hurt? But when he finds this woman could be his mate, can he convince her to leave her orderly, sane world and be with him and his wolf-half, for life?
And now a short excerpt from the book…
Melanie took a deep breath as she gave herself a good look in the mirror. This bathroom may be the greatest and  most luxurious thing she'd ever seen, but she barely gave it a second glance.
What the hell was she doing? There was a gorgeous god standing in the room that she practically ran from. What the hell was she doing in here?
All throughout dinner, she couldn't seem to string two coherent sentences together. She resembled acting like a ditzy, shy deer in the headlights. It was no wonder Kade was just fine with not having sex tonight. Oh, he may have said that he wanted her, but he didn't seem to fight for it.
Oh, that was just great. Kade was considerate of her feelings, yet here she was, making him the bad guy. This whole experience made her a wreck. Maybe Mel wasn't experienced with men, but she was experienced with meeting people and communicating with another human being. Tonight was a once in a lifetime opportunity to have wild and passionate sex with a near stranger. And oh yes, just looking at Kade, she knew it would be exactly that. She grew damp just thinking about him, and what wicked things could await her if she would just say yes.
And honestly, what was stopping her? Going through with this would leave her with an amazing and glorious memory. She needed more of those. The need to hear she was beautiful, sexy and wanted overwhelmed her. Mel didn't want to be the "smart" one anymore. She squared her shoulders and looked at herself in the mirror once more.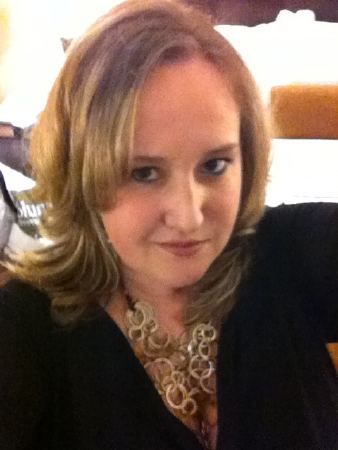 Carrie Ann Ryan is a paranormal and 
contemporary

 r

omance author. Her first book,

 

An Alpha's Path, will be released soon. She's also an avid reader and lover of romance and fiction novels. She loves meeting new authors and new worlds. Any recommendations you have are appreciated. Carrie Ann lives in New England with her husband and two kittens.
Carrie Ann loves hearing from readers. You can find her at:
Follow the tour for more opportunities to win!

* a $25.00 Amazon GC to one randomly drawn commenter for the entire blog tour. 
To enter, please:
1. Be a follower
2. Leave a comment answering Carrie's question below and be sure to include a valid email address!
***Remember, the more you comment throughout the tour, the more chances you get of winning! Contest will run through the duration of the tour.***
Question:
What is your ideal sexy shifter? Which celebrity/model do you think would make a good sexy shifter?
Latest posts by Under the Covers Book Blog
(see all)