Video Interview with Maya Banks
Maidens, we are so excited to bring you the wonderfully talented Maya Banks today.  Earlier this month we were given the opportunity to ask her a few questions and actually get to see her responses instead of just reading them.  And we couldn't wait to share that with you all!  We are so grateful that we were offered and that Maya answered our pesky questions.
Since that day, BURN was the #1 bestselling book on the USA Today as well as on the NYT Trade Paperback list, the NYT digital list and the paperback/digital combined list.  Congratulations Maya!
See what Maya had to say and look further down for the covers, blurbs and release dates of Maya's upcoming series, SURRENDER, coming in 2014!
Ash, Jace, and Gabe: three of the wealthiest, most powerful men in the country. They're accustomed to getting anything they want. Anything at all. For Ash, it's the woman who changes everything he's ever known about dominance and desire…

When it comes to sex, Ash McIntyre has always explored his wilder side—extreme and uncompromising. He demands control. And he prefers women who want it like that. Even the women he's shared with his best friend, Jace.

But Jace is involved with a woman he has no intention of sharing. And now even Gabe has settled into a relationship with a woman who gives him everything he needs, leaving Ash feeling restless and unfulfilled.

Then Ash meets Josie, who seems immune to his charms and his wealth. Intrigued, he begins a relentless pursuit, determined she won't be the one who got away. He never imagined the one woman to tell him no would be the only woman who'd ever drive him to the edge of desire.
Have you seen Maya's new series SURRENDER, coming 2014?
LETTING GO
Josslyn found perfection once, and she knows she'll never find it again. Now widowed, she seeks the one thing her beloved husband couldn't give her. Dominance. Lonely and searching for an outlet for her grief and wanting only a brief taste of the perfection she once enjoyed, she seeks what she's looking for at an exclusive club that caters to people indulging in their most hedonistic fantasies. She never imagined that what she'd find is the one man who's long been a source of comfort—and secret longing. Her husband's best friend.

Dash has lived in an untenable position for years. In love with his best friend's wife and unwilling to act on that attraction. He'd never betray his best friend. And so he's waited in the wings, offering Joss unconditional support and comfort as she works past her grief, hoping for the day when he can offer her more.

When he finds her in a club devoted to the darker edges of desire, he's furious because he thinks she has no idea what she's getting herself into. Until she explains in detail what it is she wants. What she needs. As realization sets in, he is gripped by fierce, unwavering determination. If she wants dominance, he is the only man who will introduce her to that world. He is the only man who will touch her, cherish her…love her. And the only man she'll ever submit to.
Coming February 4, 2014
GIVING IN
Kylie sees the way Jensen looks at her. The dark promise in his eyes. That rough edge of dominance she knows he possesses. But dominance is the one thing that frightens her above all else. She and her brother barely survived a childhood steeped in violence and abuse. She could never give up total control and submit to a man. Especially a man like Jensen. Could she?

Jensen sees the shadows in Kylie's eyes. Knows he has to tread very carefully or risk losing any chance he has with her. All he wants is the opportunity to show her that dominance doesn't equal pain, bondage or discipline. That emotional surrender is the most powerful of all, and that to submit—fully to him—will fulfill the aching void in her heart in a way nothing else ever will.
Coming May 6, 2014
TAKING IT ALL
Chessy and Tate have been married for several years. In the beginning, their relationship was everything she wanted. Passionate. All consuming. She offered her submission freely and Tate cherished her gift with a tenderness that made her feel safe. Content. Wanted. And loved beyond all measure. But as the years have gone by, Tate has become more immersed in making his business the success it has become, and Chessy has taken a back seat to his business obligations. Growing unhappier with the status of their once blissful marriage, Chessy knows that something has to give. Or they stand to lose it all Tate loves his wife. Has always loved her. Providing for her has always been his number one priority. But lately she's seemed unhappy, and he's worried. Worried enough that he arranges for a night together that he hopes will reignite the fire that once burned like an inferno between them. But a business call at the wrong time threatens everything. Chessy's safety, his concentration, his wife's faith in him as her husband, a man sworn to love and protect her above all else. Gutted with the realization that he's going to lose her—has already lost her—he readies for the fight of his life. Whatever it takes, he'll get her back. And prove to her that nothing is more important than her love. And that if she'll allow him to prove himself one more time, he'll take it all. Everything. But he'll give far more back. Himself. His undying love.
Coming September 5, 2014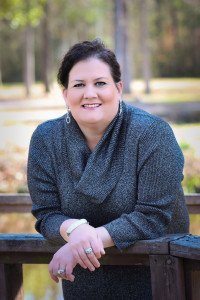 About the Author:
Escaping into the pages of a book is something she's loved to do since she was a child. Now she crafts her own worlds and characters and enjoys spending as much time with them as possible. A southern girl born and bred, she loves life below the Mason Dixon, and more importantly, loves bringing southern characters and settings to life in her stories.She lives in southeast Texas with her husband, three children and assortment of pets. When she's not writing, she loves to hunt and fish, bum on the beach, play poker and travel.
Maya's Facebook page:
http://www.facebook.com/AuthorMayaBanks
Website:
Latest posts by Under the Covers Book Blog
(see all)