These Twisted Bonds by Lexi Ryan: A Young Adult Fantasy Review
These Twisted Bonds by Lexi Ryan, the next book in the young adult fantasy series These Hollow Vows and is packed with magic and action
Disclosure: I received this book for free from the author in exchange for an honest review. This does not affect my opinion of the book or the content of my review. This post contains affiliate links. That means we receive a small commission at no cost to you from any purchases you make through these links.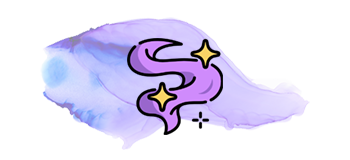 These Twisted Bonds
by Lex Ryan
read this book if you're in the mood for
review
Wow. The long-awaited conclusion to this duology did NOT disappoint.
We pick up right where we left off at the end of These Hollow Vows, and lord…the title of this book is spot on because this baby was TWISTED. In the best way. I absolutely couldn't put it down.
Ryan expanded on the stunning and cruel world she created in These Hollow Vows, bringing us deeper connections between these characters, beautiful friendships and soul deep bonds. She also widened the scope of the myths and histories of the Seelie and Unseelie courts to create a fate of a world that hinges on a band of misfits coming together, making hard choices and sacrifices and compromises to save and better the world they know and love.
If I had one bad thing to say, it's that the ending felt kind of rushed. I knew what was coming in those final few pages, but I also forgot this was a duology so I guess I expected more? It's still a five star read, but I would've liked those final pages to have been drawn out a bit more.
in conclusion
From the very first page, this was an action-packed story. It was heartbreaking, exhausting, gut-wrenching, spicy and I loved every single second.