ARC Review: The Opposite of You by Rachel Higginson
I received this book for free from Author in exchange for an honest review. This does not affect my opinion of the book or the content of my review.

This post contains affiliate links you can use to purchase the book. If you buy the book using that link, I will receive a small commission from the sale.
The Opposite of You

Book Info
Released:
March 30 2017
Series:
Opposites Attract #1
Recommended Read!
"This book was slow burn perfection. "
~ Under the Covers
I'm a sucker for a good foodie romance and if Rachel Higginson is writing it, then I'm reading it.  THE OPPOSITE OF YOU starts out as an enemies to lovers trope when our heroine, Vera, opens up a food truck in the parking lot across one of the town's best known restaurants and the kitchen of world renowned Killian Quinn.  Seems simple but there's so much underneath it all that makes this a rich and addictive read.  Once I started, I couldn't put this down.
I'm not usually the biggest fan of slow burn romances, but Ms. Higginson does it so well.  This book was slow burn perfection.  The sexual tension is sizzling even when critiquing food, the chemistry is off the charts!  And between all that there's so many layers of emotions to dig through for our characters.  Vera has been through a lot in her life and she's trying to get back on her feet after life knocked her down.  A food truck was not necessarily her life's dream but it's the first baby step to regaining control and doing what she loves the most… cooking.
I loved both characters from the first page.  Killian is deliciously cocky and pushy and Vera is down to earth and the girl you want to be friends with and see her succeed.  Seeing how Killian would push her to be a better version of herself, either when she felt he was attacking her or supporting her, was one of my favorite things about him.  Of course, it helps he's sexy as hell, has a broody attitude and can cook some delicious food.  He's pretty much the perfect man.  But these two complemented each other so well, they were steaming the pages even with plain banter.  I just had to get more.
THE OPPOSITE OF YOU is such a well rounded story.  Emotion, chemistry, romance, family.  I loved every second of it and I can't wait for the next story in this series.
READING ORDER & BUY LINKS
Click on the covers to buy the books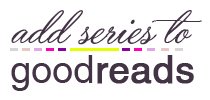 What did you think of our review?
Let us know your thoughts in the comment box below!
 ♡ Don't want to miss any of our posts? ♡ 
Follow Under the Covers: Facebook | Twitter | Tsu | GoodReads | Email 
Latest posts by Francesca
(see all)