Review: Worth the Risk by Claudia Connor
I received this book for free from Publisher in exchange for an honest review. This does not affect my opinion of the book or the content of my review.

This post contains affiliate links you can use to purchase the book. If you buy the book using that link, I will receive a small commission from the sale.
Worth the Risk

Book Info
Released:
February 3rd 2015
Series:
McKinney Brothers #2
Pages:
304
"Connor has created a poignant and moving romance."
~ Under the Covers
Stephen McKinney hasn't been the same ever since his fiance was brutally murdered mere weeks before their wedding. He drowns his bitter anger and grieve behind alcohol and meaningless sex, and stays as far away from his family as he can. But, that starts to change when he meets the sweet yet vulnerable Hannah Walker. Hannah has been through a hellish experience the marks still visible all over her body, but it's the mental scars that bother her the most. When she meets Stephen, she thinks she making a step in the right direction, no longer hiding herself away, or behind the protective barrier of her older brothers. But Stephen has scars and troubles of his own, ones that may prevent him from loving Hannah like she needs.
I don't know why it took so long for me to read this book, I received the ARC last year, but it never quite got to the top of the pile, especially as I really enjoyed the first book, Worth the Fall. What a fool I was! I really liked this book, like the first book it was a sweet read, with both characters being vulnerable in their own way and it was lovely to see two such lonely damaged people come together.
Hannah went through a truly terrifying and harrowing experience when she was a teenager, one that left her scarred and scared of everything, especially men. Because of this, she has very little interaction with anyone outside of her overprotective (and extremely hot) brothers. Watching Hannah learning to trust Stephen and Stephen letting go of his anger enough to love Hannah was fantastic. They had great sexual chemistry from the start as well, I liked how Connor built it up, how they had to overcome their own personal demons to take their relationship to the next level. Connor created a poignant and moving romance.
Another enjoyable read from Claudia Connor, I enjoyed seeing Hannah and Stephen come together, as well as taking a peek back into Abby and Matt's life. This is a really good family based contemporary romance, it has some sweet and sexy main couples, surrounded by a great mix of secondary characters, I definitely recommend you give it a read.
p.s. I really hope she does a Walker Brother spin off, those over-protective hunks deserve a HEA!
READING ORDER & BUY LINKS
Click on the covers to buy the books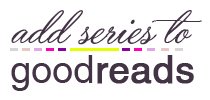 What did you think of our review?
Let us know your thoughts in the comment box below!
 ♡ Don't want to miss any of our posts? ♡ 
Follow Under the Covers: Facebook | Twitter | Tsu | GoodReads | Email