Review: Warrior by Zoe Archer
I received this book for free from Purchased in exchange for an honest review. This does not affect my opinion of the book or the content of my review.

This post contains affiliate links you can use to purchase the book. If you buy the book using that link, I will receive a small commission from the sale.
Warrior

Book Info
Released:
September 1, 2010
Series:
The Blades of the Rose #1
Pages:
354


When Captain Gabriel Huntley comes to a lone mans defense when he discovers him being beaten in a dark alley, he doesn't realize that this one selfless act would set in motion a set of events that takes him from England to Outer Mongolia seeing things he never before imagined could be real. He certainly didn't see Thalia Burgess on the horizon, the strong, beautiful and unconventonal woman he soon realizes he would give his life to defend.I love this book, right from the start it drew me in with its beautiful cover, which has a both a very handsome man on the front and a beautiful and alien looking landscape; however, the cover is not what kept me reading and thoroughly enthralled, the adventure, romance and characters are what had me reading at every oppotunity I could.
What pulled me in to the stroy intially was Zoe Archer's writing style, it manages to be desciptive without being too excessive, describing people and places beautifully. The characters she has created are very memorable; Gabriel was earthy and handsome, and I think the best way to describe him was manly, he was a mixture of Indianna Jones and Sharpe. Thalia was another great character, she was sensible and strong, as well as funny and unusual, and I think that together Thalia and Gabriel made a great couple, there were no TSTL moments on both thier parts, they both knew when to listen to one another and went to act. They were also a very hot couple, this book wasn't overloaded with erotic love scenes, but the ones that were there were delicious, and Zoe Archer kept the sexual tension between them high, you could feel their desire and attraction to each other through out the book.
I also liked that the story although heay on romance, had a great adventure plotline, and I loved the concept of the sources and the Blades of the Rose idea, a group of people that have banded together to keep magical artefacts (sources) out of the wrong hands, and in this case the Heirs of Albion, who seek a source in Mongolia so that the British Empire can conquer the world.
If the next book is as good as this one, it is definately going to be one of my favourite series as it had the perfect blend of action, romance and humour.
Quote that made me laugh out loud on the bus:
If he wasn't careful, he'd pop right out the damned trunks and give every one of the tribesman an eyeful of genuine English sausage.
This is my Captain Gabriel Huntley and Thalia Burgess: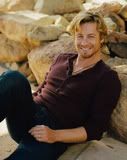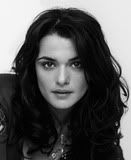 Did you like this review? If so, please tell us your thoughts in the comments below!