Review: Under Different Stars by Amy A. Bartol
Under Different Stars

Book Info
Released:
December 19, 2013
Series:
Kricket #1
Length:
9 hrs and 53 mins
Pages:
297



"UNDER DIFFERENT STARS whet my appetite for more action, fun and snark!" ~ Under the Covers
I picked this book up on a whim from my recommendations for Pick It For Me.   I had never heard of this author before but I have been looking for new sci fi books to get into and….well, I'm a cover whore.  And these are gorgeous!
This book is a new adult (almost young adult?) sci fi.  The heroine Kricket has been living as a human her whole life and struggling in and out of the foster care system.  She's had to grow up tough in her short 17 years.  Until one day there's more than one gorgeous guy that comes to take her "back home".  And they have some of the same traits as hers.  As it turns, she's a descendant from two different races that live in a different world and she may be the key to the demise of one.  She was sent for to come back and pay a penance for her family fleeing their world.
Here's the kicker with this.  I often find heroines like Kricket a bit too immature.  But I just really liked her!  She's funny and snarky where she needs to be, and coming to terms with some of her powers as she goes along.  It's a lot to take in for a girl her age.  And then adding to that the sexy military guy that was sent to retrieve her from the human world…. Yeah, she probably can't figure out what end is up and I liked that about her.  But I also liked the fact that she's a fighter, always has been, and adapts quickly to situations around her.  Like a cat that always falls on her feet.  She's ready to pick up and run.
While there is an underlying romance in this story (no sex, but plenty of sexual tension), it's not necessarily the main theme.  There's a great set of supporting characters that will make themselves dear to your heart because they are just so much fun.  The sense of camaraderie in Trey's unit is excellent and a favorite thing of mine to find in books.
There is of course the action and world building.  Not over the top, but still engaging and left me wanting to continue this series to see what happens next in Ethar, and with Kricket's story.  Will definitely be picking up book 2, UNDER DIFFERENT STARS whet my appetite for more action, fun and snark!
Click on the covers to buy the books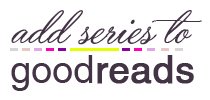 What did you think of our review?
Let us know your thoughts in the comment box below!
 ♡ Don't want to miss any of our posts?
Follow Under the Covers: Facebook | Twitter | Tsu | GoodReads | Email ♡ 
Latest posts by Francesca
(see all)