Review The Unwanted Wife by Natasha Anders
I received this book for free from Purchased in exchange for an honest review. This does not affect my opinion of the book or the content of my review.

This post contains affiliate links you can use to purchase the book. If you buy the book using that link, I will receive a small commission from the sale.
The Unwanted Wife

Book Info
Released:
26 September 2012
Genre:
Contemporary Romance
Series:
The Unwanted #1
Pages:
215
"…it is a little cliche and over dramatic, but that didn't stop me from lapping it up. " ~ Under the Covers
Alessandro was blackmailed into marrying his wife, Theresa, by her conniving father, a scheme he believes she is fully aware of. When he realises the truth, that his wife had no idea, he tries to win her back, but his callous treatment of her leaves her wanting only one thing; a divorce. Theresa has no idea why the man she fell in love with suddenly turned cold and cruel after their marriage, but she knows she doesn't have to take it anymore, after years of being a doormat, first for her father, now for her husband she is taking her life into her own hands.
If you like overbearing Italian heroes, angst and a heroine that strongly resembles a very beautiful carpet, then step right up, this is the book for you. And I admit I am glad I stepped up! I did enjoy that combination in this book it is a little cliche and over dramatic, but that didn't stop me from lapping it up.
Theresa was young, naieve and sheltered when she met Alessandro and promptly fell in love, all without realising her father had manipulated the whole thing. Alessandro just thought she was using daddy dearest to get what she wanted; him. Of course, that huge misunderstanding – and doesn't the romance genre just love a misunderstanding?- is what caused Theresa 18 months of marriage hell, where her very reluctant husband acted like a complete dickhead.
Natasha Anders did well, normally once a hero has gone beyond the pale, he is dead to me, but I confess I softened towards Sandro, when he wasn't being an emotionally distant arse hat he was very sweet and caring. I also liked that Theresa started to grow a back bone and stand up for herself.
It was a little melodramatic and a little angsty, something I don't normally like, but I did find myself enjoying this book anyway, I will definitely be reading some more Natasha Anders.
Click on the covers to buy the books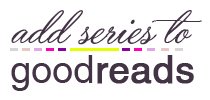 What did you think of our review?
Let us know your thoughts in the comment box below!
❤ ♡ Don't want to miss any of our posts?
Follow Under the Covers: Facebook | Twitter | Tsu | GoodReads | Email ♡ ❤