Review: The Naked Baron by Sally MacKenzie
The Naked Baron

Book Info
Released:
May 1st 2009
Series:
Naked Nobility #2
Pages:
344
Lady Grace Belmont has come to London with her recently widowed Aunt Kate to have one season before her father marries her off to their exceedingly boring neighbour. Her Aunt Kate is encouraging her to look for other eligible gentleman before she settles, but she didn't expect her to immediately be attracted to Baron Dawson. David, Baron Dawson, has come to London with his Uncle Alex to find a wife but all the London misses hold none of his attention, until of course he sees the ravishing Lady Grace.This book was very much like the first one in the series; funny and light hearted, with a very likeable main couple. The Naked Baron also had the benefit of having a very strong secondary romance, in fact I hesitate to call is secondary and it had almost the same amount as page time as the main couple Grace and David.
Both romances were cute and very very lusty, I swear the men in this just walked around with constant erections, every time they so much as looked at the heroine. It was funny in someways, but I felt the romance was dampened a little by the way the David just constantly thought about her boobs! He had a serious obsession, I never got the impression he married her because he loved her, but more because he was dying to see her breasts!
But it was a fun read and although I won't rush out and buy the next one I will probably read it…eventually!
Reading Order & Buy Links
Click on the covers to buy the books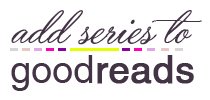 Did you like this review? If so, please tell us your thoughts in the comments below!