Review: The Mighty Storm by Samantha Towle
I received this book for free from Purchased in exchange for an honest review. This does not affect my opinion of the book or the content of my review.

This post contains affiliate links you can use to purchase the book. If you buy the book using that link, I will receive a small commission from the sale.
The Mighty Storm

Book Info
Released:
August 24, 2012
Genre:
Erotic Romance
Series:
The Storm #1
Pages:
329




"The Mighty Storm (TMS) is exhilarating, romantic and sexy." ~Under the Covers
Since The Mighty Storm was released August of 2012, there has been 12,947 ratings on Good Reads with 1,377 reviews and averaging 4.37 out five.  Think about it…12,947 ratings withing 6 months.  I'd say that's pretty damn impressive don't you think?
I will admit here and now that I did NOT pick up this book on those stats alone.  I confess that I have become a book cover whore.  I picked this book based on that damn hot cover.  I keep saying I've been getting lucky with this tactic but this book is AMAZING and I'm beginning to think its skills not just luck.  *snickers* Joking aside, this book is really good and as far as the cover, that's exactly how I imagined Jake.  That face, body, tats and down to the stubbles on his face.
That man on the cover IS Jake Wethers to the bone.  The Ultimate bad boy, in fact, Jake is sin incarnate. He is flirty, sexy, tatted, talented, rich and "blessed with a big d/ck".  Of course Ms. Towle doesn't make him too perfect.  After all, what great hero would he be without a dark side?  I think Ms. Towle does a great job making her hero with a believable dark side and most appropriate for the protagonist's status as rock star.  Jake comes from a not so perfect family and over the years he has dabbled with drugs and alcohol.  It's an issue most rock stars are known for and that stereotype, I think makes the story line very believable.  But let me tell you, he is very sweet and so very romantic. I have fallen for him, dark side and all.
On the other hand, Trudy Bennett annoyed me more than once.  She has known Jake since they were kids and had a fall out when they were younger.  Their path crosses again and pretty much a relationship started.  Well, Tru made some decisions that I don't agree with. But I quickly overlooked it as soon as Jake came back on the scene. Seriously though, she almost made it to the TSTL list but she did redeem herself in the end.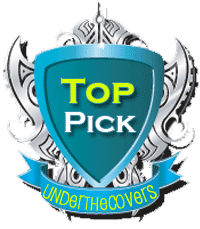 I think it is fair to warn readers who have issues with cheating.  You WILL encounter that here.  Now, cheating is one of my triggers and I usually avoid books with it as much as possible. However, I thought the angst of the cheating was well done that found myself engaged instead if annoyed, if that makes sense.  I'll tell you right now Jake and Tru overcomes all the conflicts Ms. Towle throws at them.  It was a struggle but they overcome it.
The Mighty Storm (TMS) is exhilarating, romantic and sexy.  My heart broke a few times but in the end, it left me satisfied, relieved and very in love.  TMS is without a doubt one of my top picks of the year.
Did you like this review? If so, please tell us your thoughts in the comments below!