Review: The Gentleman's Guide to Vice and Virtue by Mackenzi Lee
The Gentleman's Guide to Vice and Virtue

Book Info
Released:
June 27, 2017
Genre:
Young Adult
Series:
Guide #1
Length:
10 hrs and 47 mins
Pages:
513
"One thing was clear as soon as I started reading it. This book would be a fun adventure."
~ Under the Covers
It's often intimidating to pick up a book that has so much hype. When this one came out it was everywhere! As much as I was dying to read it I put it off because I wanted to distance my thoughts from the hype. One thing was clear as soon as I started reading it. This book would be a fun adventure.
I quickly fell in love with our main protagonist. Monty is a rogue and a spoiled brat, always used to doing whatever he wants and damn the consequences. He's been in love with his best friend forever but neither has acted on the attraction. Now Monty, his best friend Percy and Monty's sister Felicity embark on a tour of Europe together before Monty is set to go back and take on his adult responsibilities, his place in the family. It's his last chance at showing Percy his true feelings and he barges ahead with the subtlety of an elephant and gets them in the trouble and adventure of a lifetime.
While at first this seems like your traditional historical romance with a forbidden love story, it quickly turns into an unimaginable quest that leads them to danger. I had so much fun along the way with them. Monty's personality has a way to lighten up even the darkest of circumstances and as we continue along and they all open up about their hidden feelings. I couldn't help but care about each of the three of them.
If you want something different and unique but that it's bound to entertain you and leave a smile on your face, then give this one a try. I'm left really looking forward to the next one!
What did you think of our review?
Let us know your thoughts in the comment box below!
READING ORDER & BUY LINKS
Click on the covers to buy the books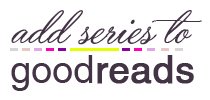 ♡ Don't want to miss any of our posts? ♡
Latest posts by Francesca
(see all)