Review: Outing the Quarterback by Tara Lain
I received this book for free from Publisher in exchange for an honest review. This does not affect my opinion of the book or the content of my review.

This post contains affiliate links you can use to purchase the book. If you buy the book using that link, I will receive a small commission from the sale.
Outing the Quarterback

Book Info
Released:
September 19th 2014
Series:
Long Pass Chronicles #1
Length:
8 hrs and 30 mins
Pages:
216
"I liked Noah and Will as a couple…I just wish Will would've been a stronger character."
~ Under the Covers
This is the first book in a new sports themed new adult series by Tara Lain.  I've enjoyed her work in the past so I was definitely excited to see how she fit in this niche theme.  There were things I enjoyed about this book, and things that didn't quite hit the mark.
Will Ashford is a college quarterback.  He's followed in that path mostly due to his rich father, who has a passion for the game and is living through his son's accomplishments.  Will is also very much gay but definitely in the closet, while trying to keep appearances and have a girlfriend that his father approves but he can't stand.
What Will wants is to paint.  So he enters a class that will hopefully give him a chance at an art scholarship.  And in that class he meets a man he can't help but be drawn to.  Noah is out and proud.  He's struggling to make ends meet, keeping several jobs so he can pursue his passion for art.  He doesn't need the complication of a closeted jock in his life but he also can't seem to stay away.
I liked Noah and Will as a couple.  I think their interactions were sweet and hit the mark on starting with a friendship and ease to moving forward somewhat quickly to a physical connection.  I just wish Will would've been a stronger character.  His decisions and the lack of strength to stand up to his father because of money and what will I do with my future took away from me really connecting with him as a character.  I just couldn't feel bad for him when a simple take charge decision would've solved his problems.
I did enjoy the group of characters though and I'm excited to read the next book in the series!
READING ORDER & BUY LINKS
Click on the covers to buy the books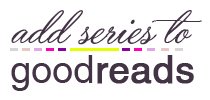 What did you think of our review?
Let us know your thoughts in the comment box below!
 ♡ Don't want to miss any of our posts? ♡ 
Follow Under the Covers: Facebook | Twitter | Tsu | GoodReads | Email 
Latest posts by Francesca
(see all)