Review: Never Never by Colleen Hoover and Tarryn Fisher
I received this book for free from Purchased in exchange for an honest review. This does not affect my opinion of the book or the content of my review.

This post contains affiliate links you can use to purchase the book. If you buy the book using that link, I will receive a small commission from the sale.
Never Never

Book Info
Released:
January 8, 2015
Series:
Never Never #1
Pages:
140

"NEVER NEVER is full of anticipation and full of intrigue." ~ Under the Covers
To say I'm shocked is an understatement.  NEVER NEVER was not what I was expecting in so many levels.  But at the same time, this is probably the work by Colleen Hoover I've enjoyed the most in a long long time.  So I'm pleasantly surprised.  And I've never read Tarryn Fisher so I can't say exactly on that.
How to review this without giving you spoilers!  That is almost impossible.  I think it's best for you to go in blind to enjoy it.  So let me just say that I actually really liked Silas, the hero.  I am sort of liking him more because he seems all good, and the heroine, Charlie, well she has her moments.  Sometimes I like her, sometimes she's a bitch.  However, in the short span of this story I didn't really "connect" with them past the point that their story was entertaining.
I also loved the fact that this was like giving both of them a fresh new personality makeover.  What would you do if you could start tomorrow a completely different person?  What choices would you make then?  Would you regret your past ones?  <— That is my favorite part of this book.  I want to explore more of that.  But for that we need answers.
NEVER NEVER is full of anticipation and full of intrigue.  There are many things being slowly uncovered and it was fun to read this as a mystery, trying to find all the clues and putting together the puzzle pieces.  But when I say all, that's not really the case.  We don't get all the puzzle pieces.
The anticipation was starting to get to me because this book is pretty short (a novella really) and as that percentage read was getting higher and there were no answers in sight, I was suspecting that there would be NO ANSWERS.  So let me warn you now.  This book ends in a huge cliffhanger!!  A frustrating end.  And it makes me so mad because there is no information yet on when the next one will be out.  Or even a title!  Now I feel like I'm stuck in limbo with all my questions hanging in the air until Ms. Hoover and Ms. Fisher hurry up and put out the next part.
If you enjoy a good mystery read (mind you with a very young adult feel to it, these kids are in high school) then this is for you.  This may not be for you right now if you don't like not having answers to your questions.  Then you may want to wait until the next part at least is out.  Because NEVER NEVER answers nothing but entertains.
Favorite Quotes:
"Never stop.  Never forget."
Her eyes are like two open books and I suddenly want to devour every page.
"We're branded.  You and me."
Click on the covers to buy the books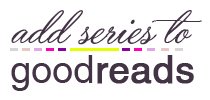 What did you think of our review?
Let us know your thoughts in the comment box below!
❤ ♡ Don't want to miss any of our posts?
Follow Under the Covers: Facebook | Twitter | Tsu | GoodReads | Email ♡ ❤
Latest posts by Francesca
(see all)