Review: Me Before You by Jojo Moyes
Me Before You

Book Info
Released:
December 31st 2012
Series:
Me Before You #1
Length:
14 hrs and 40 mins
Pages:
369
Recommended Read!
"Sometimes books come along that are just meant to devastate you.  This is one of them." ~ Under the Covers
I picked up this book at the insistence of a friend of mine and because I know this is being made into a movie.  I HAVE to read it before I watch it.  So here I am, settling in to what I expect to be heartache.  And as soon as I crack this open (mind you, with barely a glance at the blurb) I know I'll be in for a rough ride.
The main characters in this story are Louisa and Will.  Will was a successful man who, after an accident, is now bound to a wheelchair and is not dealing well with his new condition.  A condition that there is just no hope to recover from.  Louisa is hired to assist him and hopefully get his spirits up enough to want to live again.  Adjust to what his life has now become.  But for a man used to living so fully, that is not an easy task.
Louisa Clark on the other side is also a very complex character.  She may be the healthy one in this equation, but she's going through quite a bit of emotional turmoil.  She's been in a relationship for years that she's not 100% she's happy in.  She's never left her small town.  She's the main income earner in her household which consists of both her parents, as well as her sister and her child.  She's had to grow up quite a bit and the opportunities that would normally be available to someone her age are just not an option for her.  Her life is first and foremost about responsibility.  Dull as it is.
The dynamics between Louisa and Will are just perfect.  They are exactly what the other needs to come out of the funk they are both in.  Louisa brings happiness into Will's life and it's beautiful to see those small glimpses.  The reality of this book and the situation Will finds himself in did tear at the strings of my heart.  It's not easy.  It made me question my points of view in certain aspects and things that happen later on in the book.  What would you be willing to do for the person you love?  Even if it means losing them forever.
Sometimes books come along that are just meant to devastate you.  This is one of them.  And I mean that in the best of ways.  No, this is not a happy book so it may not be for everyone.  No, there is no happy ending.  There can't be.  But the story is captivating and so consuming that I couldn't pass it up.  You know me, I love getting my heart shredded once in a while.  I am, however, grateful that there is another book coming out that will hopefully show us a joyful side to this very hard story.
If you are up to the challenge of reading this book, then get the kleenex ready.  The only reason this wasn't quite 5 stars for me was the rush at the end.  Call me a masochist, I wanted more closure, more time.  It just all sort of …. happened.  Then I was left just empty for a while.  So yeah, have a follow up book that will lift your spirits after this one!  You'll need that too.
READING ORDER & BUY LINKS
Click on the covers to buy the books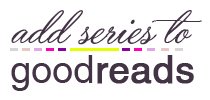 What did you think of our review?
Let us know your thoughts in the comment box below!
 ♡ Don't want to miss any of our posts?
Follow Under the Covers: Facebook | Twitter | Tsu | GoodReads | Email ♡ 
Latest posts by Francesca
(see all)