New Adult Horror Review: Lying Season by Karina Halle
Find out our thoughts about Lying Season by Karina Halle, a new adult horror romance, book 4 of the Experiment in Terror series. It's a nail biting read perfect if you enjoy ghost stories and love triangles.
Disclosure: I received this book for free from the author in exchange for an honest review. This does not affect my opinion of the book or the content of my review. This post contains affiliate links. That means we receive a small commission at no cost to you from any purchases you make through these links.
read this book if you're in the mood for
We have finally come to THAT book.  I was once told that this would end up being my favorite book in this series. Of course, I would have to overcome my initial reaction of wanting to throw the damn books against a wall when I read THE ENDING first though.  To say I was anxious and a bit scared to start reading this is an understatement.
The reality of it was that I loved this book.  For completely different reasons than why I loved the previous book.  Lying Season is a killer book when it comes to the Dex and Perry drama.  The sh*t these two have put me through!  All the will-they-won't-they finally hits a wall in Lying Season.  Perry goes to Seattle to work on an episode of their web show and attend Shownet's Christmas party.  Of course, she stays with Dex.  Dex and Jenn that is.  Oh and let's not forget their cute little puppy.  Oh and yeah, he's off his meds!  Could Perry subject herself to any more torture?
While there is a show to film and ghosts to be spooked by (especially creepy is the ghost of Dex's ex-girlfriend), Lying Season lacked the edge of horror and the scare tactics that Karina Halle used in Dead Sky Morning (which I absolutely loved by the way!) and she focused more on the love triangle.  If you can call it a triangle when there's never been a doubt that Dex is all about Perry.
We've all been on pins and needles to see what happens with Dex.  Is he really interested?  Is the attraction one sided?  Does he have the guts to step out of his comfort zone (aka Jenn) and take a risk on Perry?  Lets just all these questions are answered in Lying Season…and then those answers are stomped on. Karina Halle doesn't do anything the easy way, does she?
"It's not magic, Perry.  You're the most beautiful woman I've ever known and before you say anything, you've always been that way to me."

Lying Season by Karina Halle
in conclusion
Lying Season was just perfect in every way.  It's an absolute edge of your seat read!  Dex and Perry are my FAVORITE couple, as well as characters, this year and this whole book was like crack to my addict brain.  And yeah, the ending….I don't want to talk about it.  I'll just say this.  After you read this book, you won't be able to read anything else until you've devoured the series!
add the book to
Purchase the book
Read more
Pin it for Later!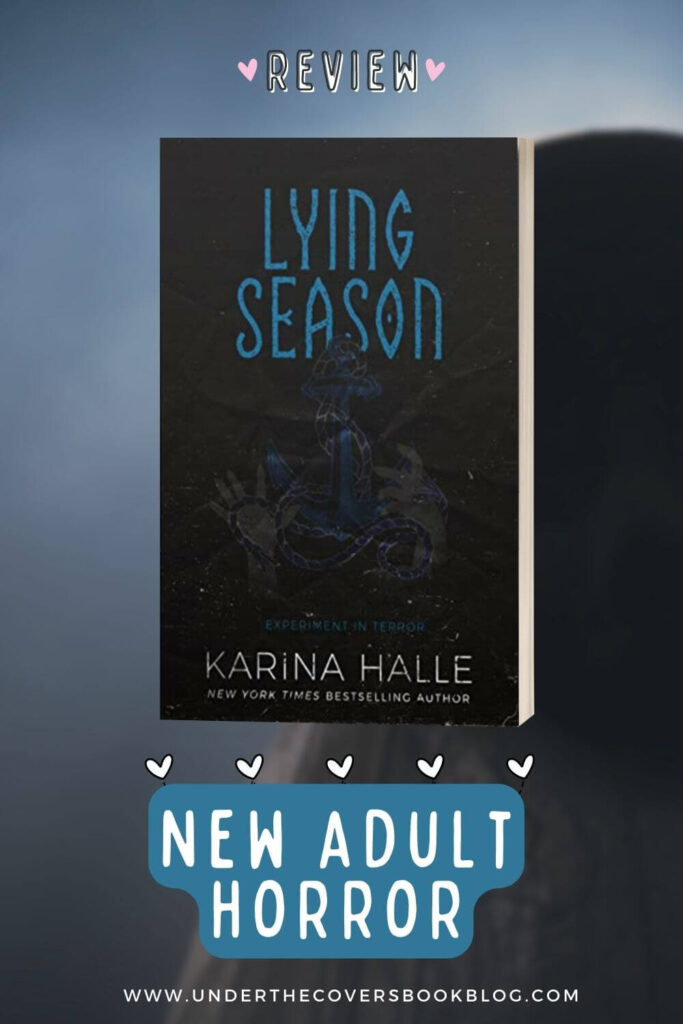 Latest posts by Francesca
(see all)