Review: Intimidator by Cari Silverwood
I received this book for free from Author in exchange for an honest review. This does not affect my opinion of the book or the content of my review.

This post contains affiliate links you can use to purchase the book. If you buy the book using that link, I will receive a small commission from the sale.
Intimidator

Book Info
Released:
May 5, 2014
Series:
Preyfinders #2
Pages:
207



"In true Cari Silverwood fashion, each scene is unique and full of surprises. I'm never bored when I read her works." ~ Under the Covers
Cari Silverwood continues her sci-fi world with Book two in the Preyfinders series, Intimidator. She made me a fan of erotic sci-fi with book one, Precious Sacrifice, and this installment gave me everything I was craving in a full length novel. Alien humanoid, Stom, has been awarded a human pet for his many years of good service. The trip to Earth to hunt and capture his pet should be considered an enormous honor, but Stom lost his bond mate and family in the destruction of his home planet. He has no interest in becoming Master to anyone. He sets about going through the motions with the plan of abandoning his hunt before sealing the final bond, but he never expects to have such a fierce sexual connection to his prey, Willow. It seems the nanochem his kind use to seduce their pets has an effect on the alien pursuer as well. Willow has serious troubles of her own. She's a target for a local drug dealer and unbeknownst to her, has a terminal disease that no human medicine can touch. If Stom abandons his hunt, her fate is sealed and she WILL die. We also revisit Brask from book one, the sexy alpha alien brother to Jadd and get a hint of something to come with kick-ass, sword wielding Talia. The ever present enemy, the Bak-lal, are constantly seeking to transform humans through their own harrowing and chilling process involving nerve chewers (shivers…).
What a ride Cari Silverwood takes us on in this one. There is edge-of-your seat action interspersed throughout the book, but enough down time to really watch Willow and Stom make a connection. It's obvious that there's an attraction between them before Stom even enlists the aid of the nanochem, but when its effects hit, Willow can't seem to temper her craving for his touch. Their scenes are smoking hot with a touch of D/s interplay, but realistic for the scenario. And in true Cari Silverwood fashion, each scene is unique and full of surprises. I'm never bored when I read her works. Inanimate household objects are yet again abused sexually! There's a humor in this series that I'm so not used to after Pierced Hearts, but she does it so well. I love that the women all have something special about them. It's hinted at throughout the first two books, and it explains some of the supernatural events that occur. The world building is actually very rich and complex without being confusing, which I really appreciate.  I happen to love non-con in the BDSM genre, and I feel this series would be less disturbing to the hesitant reader than say, Pierced Hearts (my fav!). While there is a chemical conversion that could be considered non-consensual and coercive, it's obvious that both Master and pet are affected by its pull. The attraction is most definitely there beforehand, and I would find it entirely plausible for Stom and Willow to end up together even without the nanochem. I think this series is very readable for almost anyone. Highly recommended for those into some kinky action with humor and suspense mixed in.
Click on the covers to buy the books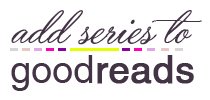 What did you think of our review?
Let us know your thoughts in the comment box below!
 ♡ Don't want to miss any of our posts?
Follow Under the Covers: Facebook | Twitter | Tsu | GoodReads | Email ♡