Review + Giveaway: Complete Out of the Box series by Kallysten
Out of the Box complete series
by Kallysten
Erotica Romance
Scroll down to WIN THIS ENTIRE SERIES!

(more like 3.5 flaming feathers!)
Kallysten has made a name for herself. As a writer of some hot erotica books, I knew that I would be missing out if I didn't read any of her work. The Out of the Box series is nothing like what I've read before. Each chapter features a different kink that is both intensely hot and alluring. Kallysten gets points for such a creative idea! In the beginning of the book, the chapters are outlined with a chapter title and I had to stop myself from reading down the list because I didn't want to spoil anything! I wanted to be surprised as I started a new chapter, wondering what Kallysten was going to come up with next!
Out of the Box starts off with Virginia entering, On The Edge, a nightclub and she finds herself in the arms of a sexy vampire named Anando. The books follow Virginia and Anando home where Anando proposes a game. Virginia has to pick something out of a box and that is what they use for the night. The toys in the box vary in intensity and I think Kallysten does a great job of increasing the intensity at a gradual pace.
What I loved about Virginia is that she embraces her sexuality and isn't afraid to take Anando's words and make them reality. Anando may be the guy, but I think Virginia has the upper hand in this relationship. I loved her strength and adored the fact that she was pretty fearless throughout this entire thing.
Anando, on the other hand….I'm not sure what to say about him. Sexy doesn't cover it. There's this darkly seductive thing he has going on that vampires are known for. But with his minimal words and Virginia's descriptions of him, there's no wonder why Virginia felt so strangely attracted to him.
To say the least, Out of the Box is a unique, hot read and fans of vampire erotica need to read about Anando! I've already got Will and Aria by Kallysten, so that's my next erotica read!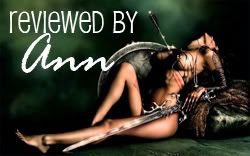 Kallysten will be giving away the complete OUT OF THE BOX series to one lucky winner! 
To enter, you must:
1. Be a follower of all four blogs on the Sinful Summer Giveaway
2. Fill out the form below