Review: Friend-Zoned by Belle Aurora
I received this book for free from Purchased in exchange for an honest review. This does not affect my opinion of the book or the content of my review.

This post contains affiliate links you can use to purchase the book. If you buy the book using that link, I will receive a small commission from the sale.
Friend-Zoned

Book Info
Released:
April 12, 2013
Genre:
Contemporary Romance
Series:
Friend-zoned #1
Pages:
315


This was a fantastic read, light, funny but with an emotional punch ~ Under the Covers
Valentina Tomic, Tina to her friends, has watched the unbelievably hunky man who works across the street from her shop come out for his break three times a day, not once has he cracked a smile. She decides to try and brighten up his day. She never knew that some sweets and a note would lead to her actually becoming friends with him, even if what she starts to feel for him does starts to bat him out the friend zone.
I got this book on the off chance, I felt like taking a gamble and trying out an author I hadn't read before. And I really liked the cover. I am immensely pleased with myself  that I took that chance! I loved this book, it was funny, sexy and incredible sweet without being nauseating. Friend-zoned is essentially about two unlikely people meeting and becoming friends but then trying to get the transition from friends to much more, maybe not an original story line but that didn't stop me from enjoying the hell out of this book.
The relationship between Nik and Tina was incredibly sweet, I loved how close they became, the connection between them really shone out the pages and the sexual tension seemed to build up naturally till I was dying for them to just rip each others clothes off and get their freak on. But, as well as a  lovable central couple Friend-zoned also built up a great group of secondary characters, Nik and Tina's friends, and the whole group meshed really well together and I can't wait to read more about each of one them.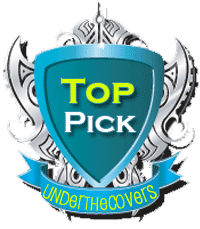 The humour in this book also stood out for me, if you are a Tara Sivec or R.L. Mathewson fan, then I reckon you will love this, they all have sarcastic bantering humour that I certainly know I love. The only part of the book that felt odd to me was some random gangster stuff that gets thrown in in the middle of the book. It was either completely unrealistic or mobsters are a lot friendlier than the modern age gives them credit for. But even a few random mob guys couldn't dampen my enjoyment of this book.
This was a fantastic read, light, funny but with an emotional punch and characters that connected not just with their HEA but displayed a whole host of different types of relationships. I have now found a new author for me to follow, as I definitely plan on getting whatever Ms Aurora brings out next.
Did you like this review? If so, please tell us your thoughts in the comments below!