Review + Giveaway: Copper King by Vivian Arend
I received this book for free from Author in exchange for an honest review. This does not affect my opinion of the book or the content of my review.

This post contains affiliate links you can use to purchase the book. If you buy the book using that link, I will receive a small commission from the sale.
Copper King

Book Info
Released:
May 6th 2014
Series:
Takhini Shifters #1
Pages:
152

"…fun and entertaining." ~ Under the Covers
I've always been a fan of Vivian Arend's shifter stories because they are fun and entertaining.  We originally got to know the Takhini Wolves and in the last book, MOON SHINE, we also got to know the bears.  I'm pretty excited that we are delving into more from this world in this spin off series and can't wait to read more about them!
So think of COPPER KING as the billionaire shifter story.  Jim is rich, successful in his own right, and maybe sometimes a bit too uptight.  That's why he can count on his best friend Damon (a wolf) to shake things up a bit.  Every year they figure out an over the top way of determining who wins a certain lucky coin for the year.  Except this year, Jim might've found something more important to invest his time in than competing for a coin.
Where Ms. Arend's wolves have fated mates and that pull is instant and undeniable, bears don't.  So when Jim meets Lillie it's the attraction that calls to him.  And after they spend time together, it's a genuine ease of being together.  I kind of like this a lot because as much as I love reading about fated mates, sometimes that can be a bit too much insta love for me.  I really like to let them develop those feelings naturally as well.  So this was a nice change of pace for these stories.  (Hint hint, more bears!!!)
Jim is attentive, possessive and sometimes overbearing (get it?).  He takes over Lillie's life in just a few days.  Lillie on the other hand has always been a little sheltered.  She's not too sure of herself, a bit of a recluse.  She has a rebel side but it was always squashed down by her family.  And now she's on the run from something, hiding a secret, and that's when she meets Jim.  Her one last wild ride of freedom, or so she thought.
I think their personalities complemented each other very well.  The story was short but it packed enough romance to keep me completely satisfied.  The ending was a bit rushed to the "I love yous" but I liked how the author ended it otherwise.  Yes, I did see that coming all the way from almost the beginning but that didn't take away from enjoying the story.
Damon as a side character provided so much entertainment!  He's the wild friend, the one that maybe throws caution to the wind sometimes, the fun player one.  I cannot wait to read his book next!
Click on the covers to buy the books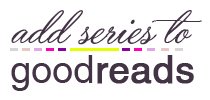 What did you think of our review?
Let us know your thoughts in the comment box below!

Vivian is giving away one 6" Kindle, along with an assortment of shifter books, AND a wolfie in a kilt!
 ♡ Don't want to miss any of our posts?
Follow Under the Covers: Facebook | Twitter | Tsu | GoodReads | Email ♡ 
Latest posts by Francesca
(see all)