Review: Come Alive by Karina Halle
I received this book for free from Purchased in exchange for an honest review. This does not affect my opinion of the book or the content of my review.

This post contains affiliate links you can use to purchase the book. If you buy the book using that link, I will receive a small commission from the sale.
Come Alive

Book Info
Released:
June 23, 2013
Genre:
New Adult
Pages:
438






"COME ALIVE tops all the others!" ~Under the Covers
Before I committed myself to reading this series earlier this year, I kept thinking that all the fangirl reviews were probably all hype.  I mean, it's not possible to gush over every single book and be so in love with a character, right?  After experiencing the addiction, I can only just be one more of those fangirls.  Squeeing and oohhhhhing and aahhhhhing.
Karina Halle gave us an amazing treat with COME ALIVE.  For all of us starving Dex lovers, this was PERFECT!  All Dex, all the time.  I was on Dex overload.  Well, actually not because there is no such thing.  But experiencing this book from his perspective was different and amazing.  I love being in his screwed up head!
As I've said time and time again, this series just gets better and better with each book and I really don't know how Karina Halle does it.  COME ALIVE tops all the others!  While Dex & Perry are together, their relationship isn't on solid ground.  There are important reasons why they shouldn't be together.  And things are starting to be more about them, their powers and their mission than just about filming the show.  But the show takes them to NOLA.
If there's one thing that I've always enjoyed about this series is how Ms. Halle keeps things interesting by changing the big bad in each book.  And in NOLA she does to zombies in her own creepy way mixed in with all the voodoo feel of the setting.  Loved it!
I won't give any spoilers but Dex & Perry have decisions to make about their future and about what's to come in their relationship, if there is to be one.  But they also have to know how to protect themselves to face their future, their fate.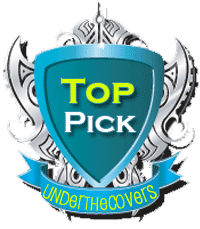 Maximus comes back in this book, NOLA is his home front, and we find out more about his past and his love.  I couldn't help but sympathize.  He added a great dynamic to the show though and I was happy that we got to see that side of him.
Oh and be warned!  It is possible to fall in love with Dex even more.  I just did!  Now would it be really greedy to ask for a novella based on COME ALIVE from Perry's POV? I need more. More! MORE!!!!!  Never satisfied, even when I am.
Favorite Quotes: "You're my home, Perry.  And I will be yours." …death by relaxation, preceded by death by pussy. "What a bunch of fucked up, lovelorn, ghost-seeing shitburgers we are," I said. Fuck. I needed to get out of the room before I started having my period.
Did you like this review? If so, please tell us your thoughts in the comments below!
Latest posts by Francesca
(see all)