Review: Cassandra's Challenge by M.K. Eidem
Cassandra's Challenge

Book Info
Released:
April 28th 2013
Series:
Imperial #1
Pages:
701
"…as much as I enjoyed this Cassandra's Challenge I myself found it a little challenging in places."
~ Under the Covers
The Earth has been destroyed, the only two survivors are Cassandra Chamberlain and her nine year old niece Victoria. They barely survived, only saved as the Carnians, the alien race trying to save them, managed to pick them up as they were helping one of their fighters who had crash landed. Cassandra and Victoria are taken under the wing of Admiral William Zafar, but the danger doesn't stop even when they leave earth and the attack behind, and William must protect the woman he now realises is his life mate and her small niece.
There's nothing I love more than a little bit of an alien invasion, especially when that alien invasion is tall dark and handsome. So, I was fully prepared to fall in love with this book and series as much as I have with M.K. Eidem's Tornian series. However, as much as I enjoyed this Cassandra's Challenge I myself found it a little challenging in places.
When I read a sci fi romance, I do find that I have to suspend my disbelief a little more than I would do with any other genre, and this book tested my suspension to the max. Earth had just been destroyed, everyone you know and love has been killed in an unexpected and unprovoked attack…I expected more of a reaction from Cassandra than what I got.
However, genocide or not, I read this book for the romance and sexy alien times and it did managed to deliver. Cassandra and William's romance was sudden and at first felt more manufactured than a natural progression, but I did enjoy seeing them together. Their romance had Kristen Ashley kind of time line, they got together quickly and the book was them establishing their relationship with the everyday trials and tribulations of life, with a few alien attacks, treason and a possible lost queen thrown in.
I think I enjoyed this book, not as much as her Tornian series. But, I definitely liked it enough to have bought the next one in the series and give it a whirl, what can I say, I am a complete sucker for a gorgeous alien!
Reading Order & Buy Links
Click on the covers to buy the books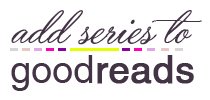 What did you think of our review?
Let us know your thoughts in the comment box below!
 ♡ Don't want to miss any of our posts? ♡ 
Follow Under the Covers: Facebook | Twitter | Tsu | GoodReads | Email