Review: Caine's Reckoning by Sarah McCarty
I received this book for free from Purchased in exchange for an honest review. This does not affect my opinion of the book or the content of my review.

This post contains affiliate links you can use to purchase the book. If you buy the book using that link, I will receive a small commission from the sale.
Caine's Reckoning

Book Info
Released:
16 October 2007
Series:
Hell's Eight #1
Pages:
474
"Phew, what I need after reading this is a ice cold glass of water and a smoking hot cowboy" ~ Under the Covers
Caine Allen is Hell's Eight and a Texas Ranger, what he isn't is husband material. He finds himself rethinking that when he saves Desi from her kidnappers, her wild spirit calls to him and makes him want her as his own. When he realises the abuse she has been suffering from her guardians, he knows he can't take her back, so he does what he longs for…makes her his. Desi will do anything to avoid going back to chained to that bed and used to service whoever her guardian wants to reward. Her experience with men knows she can expect only pain and humiliation, but although Caine has a deadly reputation he vows to keep her safe and with him she only experiences pleasure, and maybe even love.
Phew, what I need after reading this is a ice cold glass of water and a smoking hot cowboy! Caine's Reckoning is the first in the Hell's Eight series. Hell's Eight are a group of (sexy) cowboys whose town was massacred when they were kids. They were the only survivors. They banded together to survive and for vengeance against those who destroyed their families and homes. Years later they have destroyed the men responsible for killing their families and have become Texas Rangers, they are now known as Hell's Eight; the more dangerous and deadliest men around.
What a great start to this series, it has everything I love, gorgeously rugged cowboys, feisty women and lots of hot sex. This is definitely an erotic, slightly BDSM romance, in this book Caine hands out a lot of 'sexual healing' after Desi has spent the last year being raped and humiliated. She expects only the worst from men, and I loved watching her slowly come to trust Caine as he gives her only pleasure and safety, all whilst he is taking total control.
It was hard not to love Caine, he was a tough Texas Ranger who had lead Hell's Eight since he was a child, hardened to the harsh life of the West, but he nevertheless softened towards Desi and offered her only tenderness and acceptance.
This book was full of emotions as we watch Desi heal and watch them both full in love, however, I did find the long drawn out sex scenes a bit boring after a while, towards the end I was skimming through them. But, I did really enjoy this book and I can't wait to see read the next book.
Click on the covers to buy the books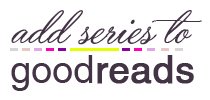 What did you think of our review?
Let us know your thoughts in the comment box below!
❤ ♡ Don't want to miss any of our posts?
Follow Under the Covers: Facebook | Twitter | Tsu | GoodReads | Email ♡ ❤