Reading on the Dark Side: The FEVER Series
Author of the Month, Karen Marie Moning needs no introduction. Her Fever series has taken the world by storm, seducing readers into the world of the fae. Five books have been released and up next it's Dani O'Malley's turn to run a fever. But first, let's recap our favorite moments and characters with this edition of Reading On the Dark Side – Fever style. If you haven't read this series already, you are missing out. Terrifyingly addictive, only KMM and her world of fae can be as alluring as this. Enjoy.
Meet the Characters
MacKayla Lane, aka Mac
Age:
23
Height:
5'8"
Appearance:
Lean, but with generous curves, shoulder-length blonde hair in big loose waves, green eyes, full lips. Has faint six pack.
Likes
pink and beaches
Mac's motto:
Hope strengthens, fear kills.
Favorite Quote
He pulls me around and kisses me. "You're Mac," he says. "And I'm Jericho. And nothing else matters. Never will. You exist in a place that is beyond all rules for me. Do you understand that?"
I do.
Jericho Barrons just told me he loves me.
Cast:
Jennifer Lawrence
Jericho Z. Barrons, aka Annie's boyfriend
Height/Weight: 6'4", 240-250 lbs
Appearance: "longish" Black hair, dark eyes, powerfully built, lean muscle. Wears expensive suits, favors a blood red tie. Wears a silver wide cuff with Celtic engravings. Has red and black tattoos covering his body.
Likes sports cars like his Viper and Lamborghini , owns Barrons, Books and Baubles bookstore, collector of ancient artifacts and powerful books
Jericho's motto: There is nothing I can't live with. Only things I'm not willing to live without.
Favorite Quote
He touches my face.
There is something different in his touch. It feels like he's saying good-bye, and I know a moment of panic. But my dream sky darkens and sleep's moon fills the horizon.
"Don't leave me." I thrash in the sheets. "I'm not, Mac." I know I am dreaming then, because dreams are
home to the absurd and what he says next is beyond absurd.
"You're leaving me, Rainbow Girl."
Cast:
Sexy David Gandy

V'lane:
Seelie fare, prince and member of the Seelie Queen's High Council.
Drips sexuality, exudes something erotic and dangerous.
Age: Been alive for hundreds of thousands of years He speaks formally.
Height: 6"2", 220 lbs
Appearance: Long blonde hair with otherworldly looks. No body or facial hair, flawless skin
V'lane motto: Damn, it's good to be me.
Favorite Quote:
Even today, after all that I've seen, I couldn't begin to describe V'lane, prince of the Tuatha De Danaan. There are some things that are simply too immense, too rich to be contained in words. This is the best I can offer: imagine a tall, powerful mighty archangel, frighteningly male, terrifyingly beautiful. Then paint him the most exquisite shades of chestnut bronze and gold you can possibly imagine. Give him a mane shimmering with strands of cinnamon gilded by sunlight, skin of tawny velvet, and eyes of liquid amber, kissed by molten gold. The Fae was unutterably beautiful. And I wanted to fuck and fuck and fuck until I died.
Cast:
Travis Fimmel
Dani "Mega" O'Malley:
A sidhe-seer, special strength: super speed!
She is super smart but hides it behind her wit and swagger
Raised by Rowena, Grand Mistress of the abbey
Age: 14
Appearance: long, red curly hair.
Carries a Shade-buster – her own invention to kill a Shade.
Dani's motto: Live hard, die young, leave a pretty corpse OR Mega out!
Favorite Quote:
Some of us are born more than once.
Some of us recreate ourselves many times.
Ryodan says adaptability is survivability.
Ryodan says a lot of stuff. Sometimes I listen.
All I know is every time I open my eyes, my brain kicks on, something wakes up deep in my belly and I know I'll do anything it takes.
To.
Just.
Keep.
Breathing.
Cast:
Molly Quinn
Christian MacKeltar
Druid
Age: Early 20s
Height: 6'2″ or 6'3″
Appearance: Dark, long hair, Amber eyes like a tiger
First meets Mac at Ancient Languages Department at Trinity College
Special Ability: Ability to detect lies
Description: "Christian was the kind of good-looking that hit you over the head, made you keep stealing second and third glances at him…" Faefever
Favorite Quote:
Doona be duh'ing me, lass.
Cast:
Whoever this sexy mofo is! Rawr!
Darroc aka Lord Master
Former Fae, Liberator of the imprisoned Unseelie
Brought the walls down between the human world and the Fae
Was Alina's boyfriend
Favorite Quote:
"We'd been in bed all night, fucking-"
"T-the-fuck-M-I," I snarl.
Cast:
Gabriel Aubrey
Ryodan
Runs Chester's
Barron's homeboy
'IYCGM' programmed on Mac's phone
Appearance: Always stands in front of a light source so that his face is cast in shadows
Description: "Handsome, chilling man. His eyes were the clearest I'd ever seen. This was a man that suffered no conflicts with himself. He had no problem being what he was. " -Dreamfever
Favorite Quote:
"That's my dick" – ICED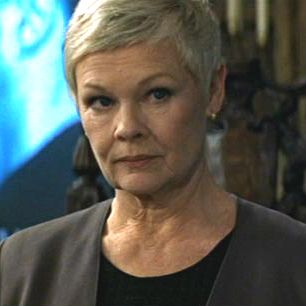 Rowena
Grand mistress of sidhe-seers
Protects the six major Irish sidhe-seer bloodlines, takes them in and trains them.
Protects the Sinsar Dubh…until it escaped.
Appearance: "Thick silvery-white hair was pulled back in a long braid from a fine-boned face….Fierce blue eyes glittered furiously at me from within nests of fine wrinkles." – Darkfever
Motto: See. Serve. Protect.
Cast:
Judi Dench
Alina Lane
Mac's older sister
Age: At the start of Darkfever, she is 24.
Appearance: Sunny blonde hair with green eyes
Cast:
Amanda Seyfried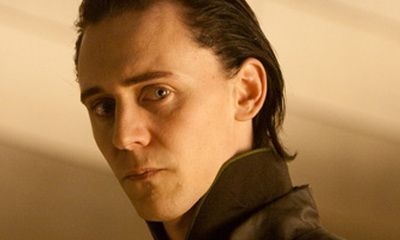 Malluce
Vampire
Appearance: "Muscular and graceful as a cat, he was pale and smooth as a marble bust. Dead yellow eyes lent a feral cast to his sharply chiseled, too-white face. Long blond hair, pulled back in an old-fashioned, amber beaded queue emphasized his abnormally rigid pallor. " – Darkfever
Cast:
Tom Hiddleston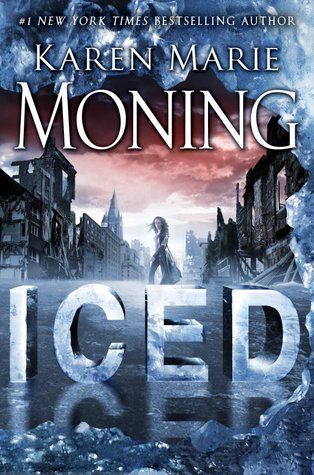 by Karen Marie Moning
From #1 New York Times bestselling author Karen Marie Moning comes the first book in her hotly anticipated new urban paranormal trilogy, set in the world of her blockbuster Fever series.
The year is 1 AWC—After the Wall Crash. The Fae are free and hunting us. It's a war zone out there, and no two days are alike. I'm Dani O'Malley, the chaos-filled streets of Dublin are my home, and there's no place I'd rather be.
Dani "Mega" O'Malley plays by her own set of rules—and in a world overrun by Dark Fae, her biggest rule is: Do what it takes to survive. Possessing rare talents and the all-powerful Sword of Light, Dani is more than equipped for the task. In fact, she's one of the rare humans who can defend themselves against the Unseelie. But now, amid the pandemonium, her greatest gifts have turned into serious liabilities.
Dani's ex–best friend, MacKayla Lane, wants her dead, the terrifying Unseelie princes have put a price on her head, and Inspector Jayne, the head of the police force, is after her sword and will stop at nothing to get it. What's more, people are being mysteriously frozen to death all over the city, encased on the spot in sub-zero, icy tableaux.
When Dublin's most seductive nightclub gets blanketed in hoarfrost, Dani finds herself at the mercy of Ryodan, the club's ruthless, immortal owner. He needs her quick wit and exceptional skill to figure out what's freezing Fae and humans dead in their tracks—and Ryodan will do anything to ensure her compliance.
Dodging bullets, fangs, and fists, Dani must strike treacherous bargains and make desperate alliances to save her beloved Dublin—before everything and everyone in it gets iced.
Karen Marie Moning is giving away a SIGNED copy of Iced. 
a Rafflecopter giveaway
Latest posts by Under the Covers Book Blog
(see all)