Movie Review: Breaking Dawn Part Two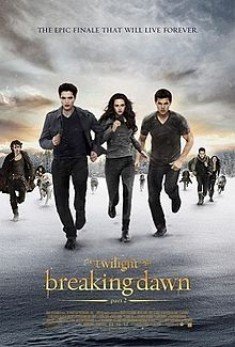 Breaking Dawn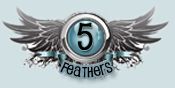 Part 2
Movie
Nov 16, 2012
"An exciting ride from beginning to end! Two thumbs up!" ~Under the Covers
I have to start with telling you my frame of mind going into this movie.  First of all, I was following in my opening night tradition because I'm sad to see the end of the Twilight Era.  The Twilight books were indirectly what got my love for reading back (I had taken a hiatus for a few years).  From there, I found the show True Blood and the Sookie Stackhouse books and the rest was history.  So Twilight holds a special place in my heart.  But I have lost the fangirl love.  I thought the movies were just getting more and more lame and I was actually not expecting a lot from this movie.  However, it was the finale, so I had some hopes it would be good.
And can I just say that I was so pleasantly surprised with how much I liked this movie.  I was an exciting ride from beginning to end and I definitely give it two thumbs up!  Wow!  It was action packed and didn't deviate into silly stories like they've done in the past.  They put everything they should've from the books so that it wouldn't be boring, leaving out some of the more tedious parts of the book.
All the actors/actresses looked beautiful!  This is the best they've all looked (with the exception of Carlisle and Esme IMO).  I am sorry that I can't say the same for their acting skills, although they have improved and I think this might've been the best they've done.
And whether you've read the books or you haven't, this movie was all about the twist at the end!  It literally blew my nonexistent socks off.
It was an amazing ending that I think twi-hard fans and people that have liked the books would enjoy alike.  I think it's not to be missed.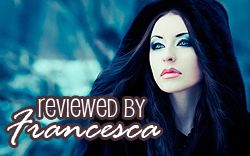 Latest posts by Francesca
(see all)