Mind Spill: Leap Year, Women Take Control!
Leap Year: Women take Control!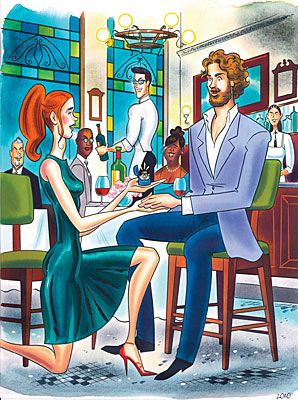 Every four years we have to slow ourselves down and add an extra day to our calendar so we can get ourselves back in line with Mother Nature.The 29th of February, our leap day though is more then just an extra day in our diaries, it has been a tradition for hundreds of years for women in the British Isles to take control and reverse the usual roles, get down on bended knee to propose marriage to her man. If the man
dare
refuses her a fine can be levied from a kiss to a new silk dress.
We think this is a fabulous tradition (especially the silk dress part) and has us thinking of all those spunky heroines that have gone out and chased what they wanted rather then waiting for her hero to come rescue her. Be it grabbing a first kiss like Cally from Nine Rules to Break when Romancing a Rake to Evie from The Devil in Winter who has a proposition for one of our favourite rakes Sebastian St. Vincent. As much as we love our heroes to come on their white horses, sexy motorbikes and black escalades, sometimes a heroine has got to get some seducing done herself!
Other books that we have loved where the heroine goes and gets her man:
What books have you loved where the heroine takes control?
Latest posts by Under the Covers Book Blog
(see all)