Interview with Reyes Farrow + GIVEAWAY


He really needs no introduction.  He's tall, dark and handsome and a bit dangerous, just how we like him.  And we were beyond excited that we got to have a little chat with one of urban fantasy's biggest bad boys.  He's stolen our hearts and we can't help but be left panting and drooling because his heart belongs to only one woman (that damn lucky bitch!).  So without further delays, we give you….REYES FARROW!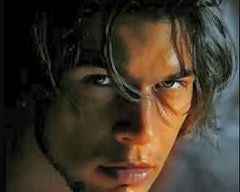 Welcome to UTC Reyes.  Lets talk about Reyes fashion… what is your favorite and trademark article of clothing?
Since I ditched the prison uniform, I like jeans and a T-shirt.
What's the sexiest part of a woman?
On Charley, it's that dimple at the base of her spine.
Being that you like things hot *snickers* what's your favorite way of turning up the heat between you and Charley?
The heat turns up all on its own when she's around. I can't seem to stop it. Though I do like to kiss the undersides of things. Behind her ear. The inside of her elbow. The back of her knee. That juncture between her legs.
Sweet love making or rough sweaty shagging?
As long as it's with Charley, either one. Still, things tend to get rough for some reason.
How do you feel about Garrett and his relationship with Charley?
Garrett doesn't have a relationship with Charley. He only wishes he did.
If you could have a do-over and be someone else entirely, who would you like to be and why?
I wouldn't mind being Reyes Farrow again, just under different circumstances. Charley and I were supposed to grow up together, to have a happy life. I would live the life I'd planned.
I can't leave home without…..
Knowing where Charley is, if she is safe. She tends to attract trouble like surfers attract sharks.
Is there anyone that can still make you starstruck and nervous?
How far did your relationship with Elaine really go?
It didn't.
Lets get the dirty details on the author behind your book, Darynda Jones. What secrets can you tell us about her?
I know way more about her than would make her comfortable. I know what she did that time she supposedly spent the night with her best friend and ended up in Mexico instead. Or that time she went to a party when she was supposed to be watching her little sister and brother. I know her darkest secrets. Her deepest desires. But I couldn't share them here. She has dirt on me too, and I'm hoping our mutual understanding will keep my darkest secrets out of her books.
How do you feel about the hero in her new YA seris, Azriel? You have similar pasts/secrets.
He is a force, I'll give him that. And we both gave up everything for a girl. He was brothers with my father once a long, long time ago. As long as he stays on his side of the sandbox, we should be fine.
Is there an actor that you see playing yourself if this series ever becomes a movie or TV series?
Mrs. Jones has this idea that an actor named Jason Behr would be great. I wouldn't know. I've been locked up for quite a while.
If you could get away with Charley, where would you take her?
I wouldn't take her home to meet the family, you can bet your ass on that.
Have you noticed that Cookie is always drooling over you? How do you feel about that?
Cookie is adorable and she has Charley's back. She can drool. I don't mind. I might even let her cop a feel someday.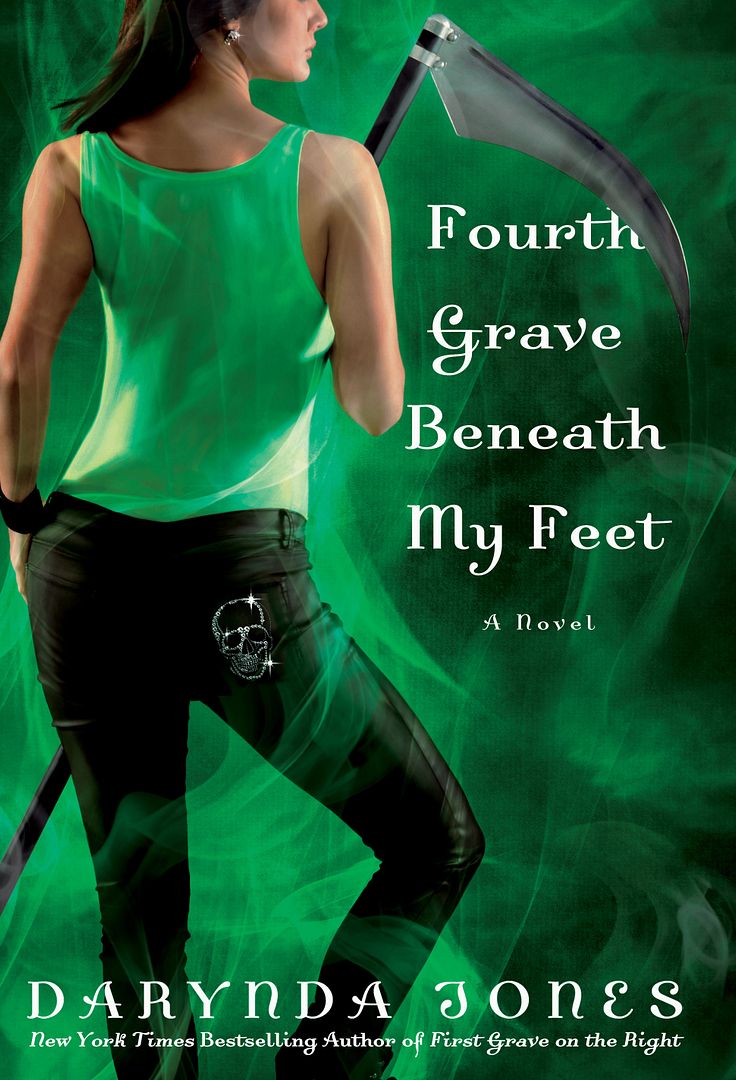 FOURTH GRAVE EXCERPT
With renewed energy, I pulled back onto Academy— after hitting a
drive- through for a mocha latte— and had just started for home when
"Yes?" I said, illegally talking on the phone while driving within the
city limits. Scoping for cops, I waited for Uncle Bob to stop talking to
whomever he was talking to and get back to me.
My uncle Bob, or Ubie as I most often referred to him, was a detective
for APD, and I helped him on cases from time to time. He knew I
could see the departed and used that to his advantage. Not that I could
"Get that to her, then call the ME ay- sap."
"Okay," I said, "but I'm not sure what calling the medical examiner
ay- sap is going to accomplish. I'm pretty sure his name is George."
"Hey, Uncle Bob. What's up?"
"Have you heard anything?"
Our conversations often went like this. Uncle Bob with his random
questions. Me with my trying to come up with answers just as random.
Not that I had to try very hard. "I heard that Tiff any Gorham, a girl I
knew in grade school, still stuff s her bra. But that's just a rumor."
"About the case," he said through clenched teeth. I could tell his teeth
were clenched because his words were suddenly forced. That meant he
was frustrated. Too bad I had no idea what he was talking about.
"I wasn't aware that we had a case."
"Oh, didn't Cookie call you?"
"She called me a doody- head once."
"About the case." His teeth were totally clenched again.
But I'd lost him. He was talking to another officer. Or a detective. Or
a hooker, depending on his location and accessibility to cash. Though I
doubted he would tell a hooker to check the status of the DOA's autopsy
report. Unless he was way kinkier than I'd ever given him credit for.
I found his calling me only to talk to other people very challenging.
"I'll call you right back," he said. No idea to whom.
The call disconnected as I sat at a light, wondering what guacamole
would look like if avocados were orange.
I finally shifted my attention to the dead kid in my backseat. He had
shoulder- length blond hair and bright blue eyes and looked somewhere
between fifteen and seventeen.
"You come here often?" I asked him, but my phone rang before he
could say anything. That was okay. He had a vacant stare, so I doubted
he would have answered me anyway.
"Sorry about that," Uncle Bob said. "Do you want to discuss the
"We have a case?" I said again, perking up.
He asked me that every time he called now. "Peachy. Am I the case? If
so, I can solve this puppy in about three seconds. I'm heading down San
Mateo toward Central in a cherry red Jeep Wrangler with a questionable
"Hurry, before I get away!"
About the Author
New York Times and USA Today Bestselling Author Darynda Jones has won numerous awards for her work including a prestigious Golden Heart®, a RITA®, and a Daphne du Maurier. As a born storyteller, she grew up spinning tales of dashing damsels and heroes in distress for any unfortunate soul who happened by, annoying man and beast alike. Darynda lives in the Land of Enchantment, also known as New Mexico, with her husband and two beautiful sons, the Mighty, Mighty Jones Boys.

GIVEAWAY # 1
a Rafflecopter giveaway
GIVEAWAY # 2
a Rafflecopter giveaway
Latest posts by Under the Covers Book Blog
(see all)