Interview and Giveaway with Tiffany Reisz and Roni Loren

We are coming to a close (almost!) of our Burning Up July event and today we wanted to do something a bit different.  Instead of just hearing our boring questions to the authors we decided to ask two author friends to interview each other.  And this actually turned out to be one interesting and funny interview.  Hope you enjoy it!  Please help us welcome Roni Loren and Tiffany Reisz!
Questions from Francesca:
What has been the most interesting place you have set a sex scene?
Roni: Hmm, I do love to write love scenes that don't happen inside the bedroom. I've written one where the hero and heroine were in an herb garden outside of a restaurant. I've written one where they were on the hood of a car in the rain. But in CAUGHT UP IN YOU, I did my first love scene, complete with bondage, on the deck of a boat in front of the unsuspecting captain. Fun times. : )
Tiffany: Hmm…I did have one of my heroes lose his virginity in the gazebo where his parents had gotten married years earlier. I love car sex (for my characters) so Nora gets a marvelous finger-banging in her Aston Martin in The Siren (one of my fave scenes I've ever written).
Share your favorite hero, sex scene, or line from each other's books (the dirtier, the better!)
Roni: I have trouble remembering lines in my own books, much less others, lol. But one thing I love about Tiffany's books is that she sells me on all her heroes (and anti-heroes at times). I love that Soren is so intense, sadistic, and flawed, but he still has this moral center that you feel like he's always trying to do what's best for the people he cares about. Love that. And then I have a soft spot for Michael in The Angel because, come on, how adorable is he?
Tiffany: For lines, I remember in Crash Into You when Reid says something to Brynn about wanting to see her come apart underneath him. God. Damn. Also, I'm in lust with Jace from Roni's books. Even when I met him in Crash Into You, I adored him. Roni said "blond" and I was sold. And then I found out his character owns a kink shop. A man who is that at peace with being kinky that he helps other people be kinky is the kinky man for me! Also, he's bi. ::swoons::
What particular writing skill does the other have that you wish you had?
Roni: Tiffany has a gorgeous literary style to her writing that I love. It's not how my mind works. I write in a much more casual tone, so sometimes I have lit fic envy. : ) She also can use the word vagina in a sex scene without it sounding like a trip to the doctor's office. I haven't managed that yet, lol.
Tiffany: I love that Roni can write totally believable happy endings that feel neither forced nor cheesy. They're magical and yet entirely realistic. My books are called "realistic" because the endings are so messy. I wish I could write a more straightforward ending but when I do it, it comes off as forced. When Roni does it, it's very right and natural.
Roni's Questions for Tiffany:
If we were to write a joint, fan fiction style story with characters from both our worlds, what/who would you want to write about?
I'd love for Nora to come to Jace's store. They'd start comparing floggers and single-tails and stories and before you know it, they're taking turns topping each other.
If you weren't writing BDSM erotica, what would you be writing?
Right now I'm dying to write a mainstream novel that involves some of the cool stuff I've discovered while vacationing in Savannah, Georgia and Tybee Island. Ghosts, sex, summer heat, magic, Gothic bad behavior…
Tiffany's Questions for Roni:
You asked such great questions, Roni!
Here's mine for you!
What's the one book you wish you'd written? (Mine is The Keep by Jennifer Egan).
I think I'm always most envious of writers who can write a story that feels epic in scale. Those books that bring you along with the characters across a large span of time to where you feel like you become part of their lives and history. The ones that come to mind are Outlander by Diana Gabaldon, It by Stephen King, A Knight In Shining Armor by Jude Deveraux, and most anything by Judith McNaught. Those stories stick with me much longer because the characters have become so real in my mind.
Which of your characters do you think would most fit in at The 8th Circle and why? Which of my characters do you think most needs to come hang out at The Ranch and why?
I think Jace would do well at The 8th Circle because he's a guy who's up for it all and will try anything once. Grant could hold his own, too, though his cowboy twang would be a little funny amongst all the New Yorkers and the French Kingsley. And hmm, which one of you characters to send to The Ranch? I think Nora should stop by. I have way too few Dommes around there. Also, there are a couple of Doms who are closet switches who could use a little help from Mistress Nora to bring them out of hiding. (Hoping to soon write a story with the woman in charge. We shall see.)
If you were to pair up any of your female leads with a superhero, who would it be and why? (Personally, I want to see Mistress Nora have a sexy scene with Hawkeye, ie Jeremy Renner in leather).
I'm not really a superhero person, so I'm limited in my knowledge of all the choices out there. But I will say that Charli, my heroine in FALL INTO YOU, would probably be the best match for a superhero type because she'd want to get in there and kick ass, too. Plus, she'd love a cape.
The girl who has spent her life running is about to be caught . . . by love.

After a shaky past, Kelsey LeBreck's future is looking good. She's been saving money for culinary school with her earnings from The Ranch, a private BDSM resort. Even better, she's landed a day job where she can practice baking and flirt with her favorite customer. However, having secret fantasies about Wyatt Austin is where it has to end. If there's one thing Kelsey knows can derail her, it's a relationship. But when a danger from her past threatens to steal her fresh start, the intense executive may be the only one who can help her.

Wyatt doesn't have room on his agenda for dating, but something about the pretty young waitress stirs desires he thought were long buried. So when he needs someone to pose as his girlfriend at an important business retreat and finds out Kelsey needs to go off the grid for a while, he can't resist making her an offer. Soon, Kelsey learns that Wyatt's power in the boardroom is no match for his power in the bedroom, and she wonders if her heart will survive. Because Wyatt Austin is a man who gets what he wants, and now he wants her.
Coming August 6, 2013
The final book in The Original Sinners Series – The Red Years.

There's punishment-and then there's vengeance.

Nora Sutherlin is being held, bound and naked. Under different circumstances, she would enjoy the situation immensely, but her captor isn't interested in play. Or pity.

As the reality of her impending peril unfolds, Nora becomes Scheherazade, buying each hour of her life with stories-sensual tales of Søren, Kingsley and Wesley, each of whom has tempted and tested and tortured her in his own way. This, Nora realizes, is her life: nothing so simple, so vanilla, as a mere love triangle for her. It's a knot in a silken cord, a tangled mass of longings of the body and the heart and the mind. And it may unravel at any moment.

But in Nora's world, no one is ever truly powerless-a cadre of her friends, protectors and lovers stands ready to do anything to save her, even when the only certainty seems to be sacrifice and heartbreak…
Coming July 30, 2013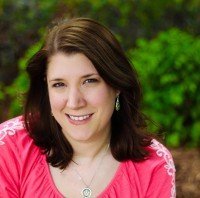 About Roni Loren

Roni wrote her first romance novel at age fifteen when she discovered writing about boys was way easier than actually talking to them. Since then, her flirting skills haven't improved, but she likes to think her storytelling ability has. Though she'll forever be a New Orleans girl at heart, she now lives in Dallas with her husband and son.
If she's not working on her latest sexy story, you can find her reading, watching reality television, or indulging in her unhealthy addiction to rockstars, er, rock concerts. Yeah, that's it. She is the National Bestselling Author of The Loving on the Edge series from Berkley Heat. Website: www.roniloren.com
About the Author:
Tiffany Reisz lives in Lexington, Kentucky with her boyfriend (a reformed book reviewer) and two cats (one good, one evil). She graduated with a B.A. in English from Centre College in Danville, Kentucky and is making both her parents and her professors proud by writing BDSM erotica under her real name. She has five piercings, one tattoo, and has been arrested twice.
When not under arrest, Tiffany enjoys Latin Dance, Latin Men, and Latin Verbs. She dropped out of a conservative southern seminary in order to pursue her dream of becoming a smut peddler. Johnny Depp's aunt was her fourth grade teacher. Her first full-length novel THE SIREN was inspired by a desire to tie up actor Jason Isaacs (on paper). She hopes someday life will imitate art (in bed).
If she couldn't write, she would die.

We will be pre-ordering CAUGHT UP IN YOU by Roni Loren for one lucky maiden.  International.
Latest posts by Under the Covers Book Blog
(see all)