Interview and Giveaway with Melissa Schroeder!


Hi Melissa! Welcome to Under the Covers and the Burning Up July event! Let's get to know you a little better. Who is Melissa Schroeder? Tell us 5 interesting things about yourself that readers would not know.
Hmm, sadly for my readers, I share a lot of stuff with them. But, I guess, hmm, I play the flute, I was a flag corps captain in HS, I have a degree in English and history—had thought to get my PhD, I was the president of the Moody Officers' Wives club in 1999-2000, and Charlie McMurtry, Larry's brother, taught me how to waltz.
SURRENDER – your erotic contemporary features Navy Seal Malachai Dupree and Amanda Forrester. What would you say was the biggest obstacle while writing this book and how did you overcome it?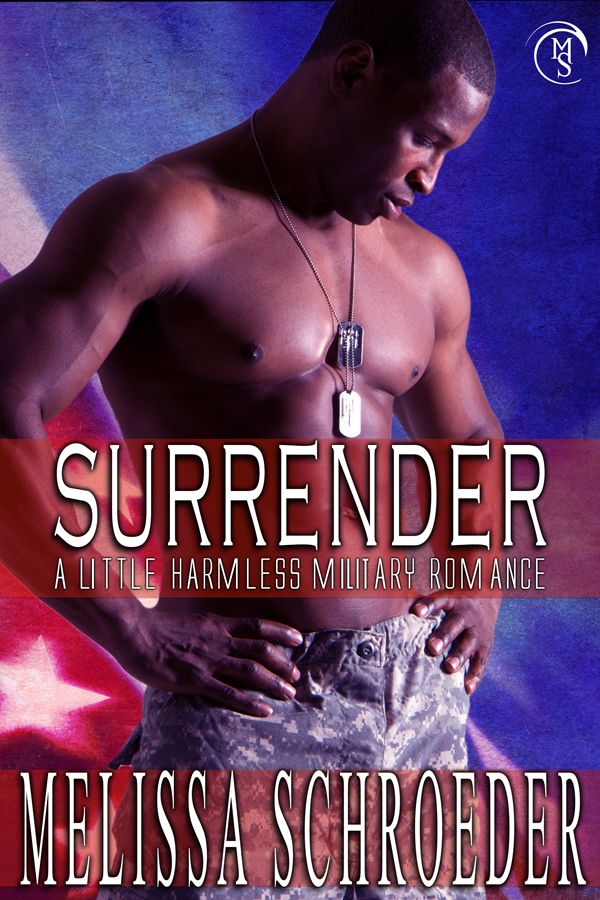 All the military books are hard because I have to make sure I can keep it romantic. Military life is not that romantic and that is why I haven't done a military series before now. Also, I want to keep it lighter in the BDSM category for more mainstream readers, so I have to make sure I don't step over any lines.
I am very interested in reading your vampire alliance series.
Can you please tell us a little about DESIRE BY BLOOD? 
This is the series the Joy Harris will kill me if I only write one. A few years ago, I was still trying for NY publishers and had an agent. I came up with this concept, but every NY house turned it down, but every reader who read the partial LOVED it. And not just vamp lovers. Just in general. The idea is that vampires are either born or made, and made vampires are not looked kindly upon. Someone is trying to make his own army in the late 1800's in London, and our hero Nico Blackburn is searching for him. The Vampire Alliance is made up of four very powerful families, one being the Blackburns, who are not royalty. They operate within the ton, with their own etiquette and status levels. I am super excited that it is actually going to be published in July! For readers who aren't familiar with your work yet, how you would describe your style in a few words? Sensual to erotic, witty with a touch of realism.
Many authors get their ideas from everyday life. Do you have a story to share where your real-life experience has influenced your writing? 
Of course the military books are influenced by my real life. But I think in general, most of my books are pulled from real life, as in how to deal with it. I am a character driven author so my main focus is how this character will deal with the crap I throw at him or her. For anything with suspense, I totally use my watching of Discovery ID to help though. That channel has more shows for researching a killing than any other lol.
What are some essential items you require when you write? 
Music. I use it to drown out everything else. And I have to write on a computer. I cannot do longhand any more.
If you could read one book again for the first time, which one would it be? 
Ice Queen by Joey Hill or Ransom by Julie Garwood
If we were unforgivably rude and pulled at random five things from your hand bag, what would we find? 
Crayons, various kids menus folded up, change, lipstick I forgot about, and thieves spray.
Help us cool down from this hot hot summer! Do you have any cocktail recipes you'd like to share with our readers?
Lava Flow Cocktail
1 oz. coconut rum
1 oz. light rum
1/2 banana
2 oz. pineapple juice
2 oz. coconut cream
2 oz. frozen strawberries
The key to preparation is to blend the strawberries and rums separately from the other ingredients, rinsing the blender between steps. (If using strawberry puree, you can skip this and simply blend all ingredients except the puree.)
Pour the strawberry mix or the puree to the bottom of a large glass (a collins or hurricane glass). Then add the blender ingredients, or as it's often done, reverse and pour the strawberry mix on top. The red strawberry mix swirls in the drink, simulating a lava flow.
Sounds delicious! Thanks for sharing!
Unedited Excerpt from Bound by Desire:
Everything in Cordelia stilled, every thought flew out of her head. It was as if time stopped. Then in a rush, reality blazed back to life. Nicodemus Blackburn was kissing her. Her. Bluestocking Cordelia Collingsworth. Why?
Before she could puzzle that out or contemplate the oddity of Blackburn's actions, he slid his hands up her arms, cupped her face and deepened the kiss. His tongue skimmed over her lips. She gasped and he used the moment to dip inside of her mouth.
Cordelia knew she should be shocked to her toes. This was everything she had avoided. She did not want to be saddled with her mother's reputation. But at the moment, her heart was beating so fast she couldn't think. The masculine scent of him surrounded her, intoxicated her. Blackburn pulled back just a bit, cool air replacing the heat of him. When she slowly opened her eyes, she found him watching her, his gaze brilliant.
"It works better if you kiss me back."
His voice was deep, resonant, filled with something she could not discern. It did not matter if she did not understand, her body responded. Heat shot through her veins causing her to shiver. Without another word, he swooped down to capture her mouth again.
Every worry she had dissolved as he slanted his mouth over hers. This time, she responded the best she could. It was her first true kiss, for she did not count the few stolen kisses early suitors had subjected her to. If they had been as skilled as Blackburn, Cordelia might have been tempted to break the rules.
Cordelia willingly opened her mouth allowing Blackburn to slide his tongue in. Little bursts of heat crackled over her nerve endings. Slowly, she skimmed her hands up his chest, over his shoulders and behind his neck. He took the opportunity to pull her closer, into his warmth. His hands slid down to cup her bottom, pull her tightly against him. Even through the layers of clothing she could feel the beat of his heart.
Her head spun, her body rejoiced. Tentatively, she slipped her tongue into his mouth, sliding it along his as he had to her. The taste of him burst through her, tart lemonade, a touch of brandy, and Nicodemus Blackburn…that was the most intoxicating part. Every reservation she had dissolved into the glorious passion he was building.
He growled, the sound vibrating deep in his throat. She shivered as something poured through her blood—something that felt so primal she didn't recognize it. Easily, he walked her backward. Before she could even discern what he was about, she found herself beneath him on the couch. Blackburn tore his mouth from hers only to set about attacking her throat. His tongue slid over her flesh, the scrape of teeth followed and she heard a moan filled with lustful longing. It took her a moment to realize the wanton sound had come from her.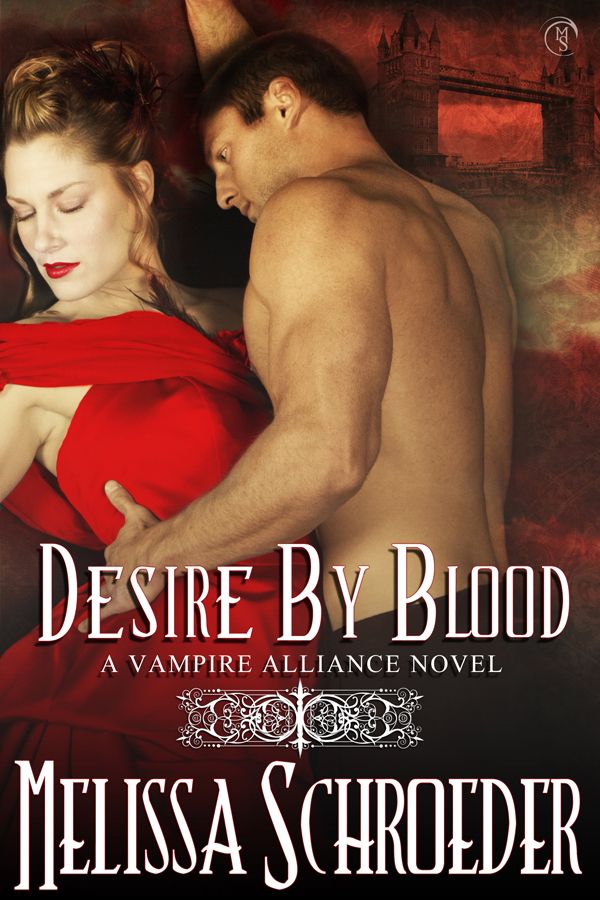 A man with a secret.

Nicodemus Blackburn has seen the best and worst of mankind. Five hundred years of dealing with them teaches the vampire to be very wary of the creatures. Unfortunately, alarming events leave him no choice but to enter the world of the ton to hunt a rogue vampire—one who is making his own army of blood thirsty vampires. Searching for the villain is not the worst of his troubles. That can be laid at the feet of bluestocking Lady Cordelia Collingsworth.

A woman on a mission.

Cordelia has always been an outcast, even in her own family. She has forged her way in the world with her ability to write, and Nico Blackburn is the focus of her next article. Before she can obtain any information about the mysterious man, she is pulled headlong into a scandal that leaves her with no choice but to marry Nico—a man with dangerous secrets. A passion that consumes them both.

Thrust into a world she knows nothing of, Cordelia finds herself falling in love with a man who claims to be a vampire. As their passion grows, so does the danger around them and Nico will have to call on all of his powers to protect the one thing he has realized he cannot live without: his opinionated, infuriating, and thoroughly delectable wife.

Let's kick Burning Up July off with an awesome giveaway! Melissa Schroeder is graciously giving away a choice of ebook OR print of POSSESSION and A LITTLE HARMLESS FASCINATION. Open to everyone!
a Rafflecopter giveaway
Latest posts by Under the Covers Book Blog
(see all)