Interview and Giveaway with Lorelei King


As some of you are already aware of, we love audiobooks here at UTC.  With the recent release of FOURTH GRAVE BENEATH MY FEET by Darynda Jones we thought to go behind the scenes and talk a little bit more with the awesome narrator of the Charley Davidson series, Lorelei King.  But not only does she narrate this series, she's been a favorite of ours for a long while, narrating the Stephanie Plum novel and Mercy Thompson, amongst others.  Please help us welcome her to UTC.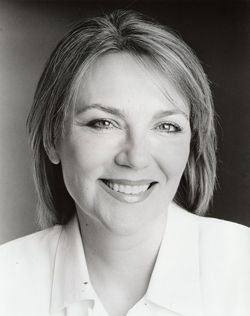 Who is Lorelei King? Tell us five interesting things about yourself that listeners wouldn't know.
At the moment she's a frazzled, overworked actress-narrator-voicedirector-publisher-scripteditor! J
I don't know how interesting they are, but here are five things about me that people may not know: 1. I can read ancient Greek. 2. I love iguanas, lizards and snakes – most reptiles, actually. 3. I can roller skate (badly). 4. I am a bit addicted to reality TV shows (obviously I am hanging my head in shame as I type this). 5. Before becoming an actress, I really wanted to become a makeup artist. Good lord. Reading back over this list, I hadn't quite realized what nerd I am!
Charlie is a very sexy and feisty heroine. What are some of your methods of conveying her personality through her voice as you narrate the audio books?
Darynda Jones has already done the heavy lifting by writing a fantastic character! I don't really do anything special with my voice; the dialogue does all the work – those lines know how they want to be said! 🙂
Here at UTC, we love Charley but we want to know what is your favorite quality about Charley?
I admire her for her (mostly) uncomplaining and humorous acceptance of her unique situation and responsibility – but the thing that's most fun to play is her sarcasm!
This series has a unique take on the Grim Reaper. What paranormal element or creature would you say is your favorite and why?
The supernatural element I love best in this series is the departed souls 'passing through' Charley on their way to the beyond. The ability to know someone fully and see his or her life condensed into a moment would be a great gift.
In terms of 'creatures', I love love love Rocket. He is hands down my favourite supporting character. I adore his gentle giant quality and admire his extraordinary savant gift of knowing the name of every single person who has ever died.
Why do you think there is such an allure concerning paranormal creatures in fiction right now?
Hasn't it always been the case? Haven't we always been intrigued by the unknown? I think what sets the current obsession apart is perhaps its emphasis on the erotic aspect of the paranormal – and I have no facts to back this up, but I'll bet it's women driving it…. zombies and vampires – maybe we all just want to be consumed. We love a predatory male who desires us so much he wants to make us part of him.(Although given the choice, I'd rather go by vampire than zombie as I have this thing about personal hygiene…)
Pronouncing names and figuring out accents can be difficult sometimes. Would you agree? And if so, how do you get through these obstacles?
Figuring out accents isn't so difficult – the author usually gives you clues in the writing, or you can infer accents from wherever the story is set. But I agree that pronunciations can be challenging! A good producer will normally do the research for you, but I always do my own research too – I think it's a good habit to cultivate. Sometimes I have to be a bit creative: If I can't find the word in a dictionary, I go on YouTube to see if I can find a clip of someone saying it. If it's a company name, I call them up to see how they answer the phone. And I've been known to email complete strangers asking how to pronounce their names. People are fantastically helpful.
What books do you enjoy reading?
My work schedule means that I get very little time for 'leisure' reading, but when I get the chance I like to re-read old favourites, like my collection of Gerald Kersh novels, and I also like downloading books to my Kindle – usually crime fiction (Maureen Carter is a recent favourite) and sometimes books by writer friends on Twitter – Jojo Moyes, Maria Duffy and Keren David are some who come to mind (by the way, if you want to say hi via social media, my Twitter handle is @LoreleiKing and my Facebook pro page is www.facebook.com/LoreleiKing).
Which book has been your favorite to narrate so far? Why was it your favorite?
Oh, there are SO many that I've loved narrating! This is hard.The first time I recorded a Janet Evanovich, my socks were well and truly knocked off. She's so funny and writes such great characters. I had a similar experience with Darynda Jones' first book – another really fresh voice. And I have to admit to having a very soft spot for The Guy Next Door by Meg Cabot, which I recorded years ago with my husband, Vincent Marzello. Cute, funny, epistolary. 😀
Thank you so much for sharing with us today! 

Maidens, if you haven't listened to an audiobook by Lorelei King then you are missing out.  Big time!  She's one of UTC's all time favorite narrators and we are now giving you the chance to win your audiobook of choice from her work.  To find out what she's narrated, click here.
a Rafflecopter giveaway
Latest posts by Under the Covers Book Blog
(see all)