Interview and Giveaway with Chloe Neill + Merit!

Maidens, we are so sad to say this but UTC After Dark has come to an end.  And what better way to finish off an amazing event than with two awesome chicks!  Without further delay, help us welcome to UTC the talented Chloe Neill along with a really cool chick, Merit from Cadogan House!
Chloe: Hi, everyone! *Waves* Thanks for having us!
Being such a successful writer and managing to still work a regular job must be very difficult. How do you manage to balance it all?!
Chloe: Thank you very much! It's definitely a challenge, but it helps that I love both jobs. It's a lot easier to make yourself get up and go to work in the morning when you like the place you have to go. Ditto for writing, which is a lot of fun when Merit is involved.
Cliffhangers… What is about them that you love to keep your fans on edge waiting for the next book?
Chloe: Personally, and although I know lots of fans feel differently, I don't feel like I use cliffhangers. But I do try to set up the next book at the end of the previous book so that fans have a sense of what's coming down the line. I like to remind them that the Chicagoland Vampires and Dark Elite books are series, and that there will be more adventures to come.
Merit maybe the major character we follow in this series. But there's a ton of other stuff that occurs outside of her.  There are political and familial plots as well. How do you keep track of it all?
Chloe: Sometimes, not very well. 🙂 But I have a great editor and two very good continuity editors who help me keep things straight.
How would you say Merit has evolved from SOME GIRLS BITE? What have been her major hurdles?
Chloe: Merit is generally a very timid person–content to take the back seat and not be in the spotlight. I think she's become a lot braver as the books have gone along.
I love that Merit has her best friend, Mallory to lean on. It's nice to see a relationship in books that are not always romantic. How is it writing about them?
Chloe: Thanks! Like any friendship, they definitely have their ups and downs, as DRINK DEEP shows. I really hope to see them in a more solid place in the future, if Merit can get Mallory squared away.
A new species is introduced in DRINK DEEP. What was the most fun thing to write about them?
Chloe: I LOVE introducing new species, as it's a fun chance to think about the other beings that populate Chicago and how they draw on mythology and fairy tales.
Have you had the ending of Chicagoland Vampires planned out since you began writing, or do you write with plans for just one book at a time?
Chloe: I have a general sense of where I want the series to go, but the individual mysteries are plotted out with each distinct book.
Merit, your best friend, Mallory, is dating one my favorite mages. Give us some dirty details about Catcher Bell! Do you think she'll let me borrow him for a night? *waggles eyebrows* For a magic lesson of course!
Merit: Thanks! I think she would punch you for suggesting it. *Grins* She doesn't like other girls touching her things. As for the dirty details, I've seen him naked, but really tried not to look. He is Catcher, after all.
Which other heroine would you like to have the opportunity to meet and be friends with?
Merit: Maybe Eve Dallas from J.D. Robb's IN DEATH series. She's pretty kick ass. And Roarke is hot!
If you were having a night in with a nice warm glass of blood and some popcorn to throw at the TV, what 2 films would you watch?
Merit: Kill Bill and Pride & Prejudice (the A&E version).
Battle of the sexes! In a match between Jonah and yourself, who would win?
Merit: Hmm. I don't really know that one yet. I'm definitely getting some skills, but I'm not sure yet how he would measure up.
What does Catcher think of Lifetime remaking Steel Magnolia?
Merit: Oh, my god, they are? Maybe that explains all the weird stuff going on in Chicago lately. Magical spillover from his attitude issues or something. 😉
Now that you've had some time as a vampire, if you could turn back time and avoid becoming one, would you?
Merit: *Thinking* Life would be easier in some ways, but a lot less rich. So no, I wouldn't. Thanks for having us today! 
Thank you so much for stopping by ladies and participating in UTC After Dark.

Ms Neill is graciously giving away a copy of Drink Deep and The Dark Elite.  Drink Deep is her latest release in the Chicagoland Vampires series, read our review here.  The Dark Elite actually has Firespell and Hexbound from her YA series.  Yes you get both!  Open internationally.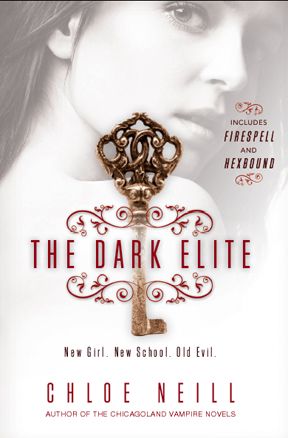 1.  Be a follower of this blog
2.  Fill out the form below
Latest posts by Under the Covers Book Blog
(see all)