ARC Review: Forevermore by Kristen Callihan
I received this book for free from Publisher in exchange for an honest review. This does not affect my opinion of the book or the content of my review.

This post contains affiliate links you can use to purchase the book. If you buy the book using that link, I will receive a small commission from the sale.
Forevermore

Book Info
Released:
June 28th 2016
Series:
Darkest London #7
Pages:
416
" I loved Evernight. He was my favorite thing about the book."
~ Under the Covers
FOREVERMORE is book seven in the Darkest London series and I was excited to read this one because of the hero. St. John Evernight is one of the characters we've met before in the series. He's probably not the most well-liked character, and you'll know why if you've read the other books in the series, but I loved him. The most intriguing thing about his character is that he is a Judgment Angel, and therefore, many other fear him because he has the ability to really do some harm.
As I said, I loved Evernight. He was my favorite thing about the book. Kristen Callihan starts at the very beginning with Lena and Augustus actually. We see a little bit of their relationship and how Layla, the main heroine of this book, comes to be raised by Augustus. Then, we see how Layla and Sin actually meet. So we do get a good amount of detail to their backstory before the story even begins. It all helps, I think, in forging this bond between Lena and St. John.
However, I was expecting a little more. I would have liked to seen more of St. John's power in this book. We already know what he's capable of, but he's a freaking angel! I wanted to see more of his badassery! Instead of being the main focus of the book, he almost seemed to follow Layla around, protecting her from various dangers.
The problem with that is, I didn't fall for Layla as much as I hoped to. She comes across as intelligent and independent, but that actually stopped me from liking her so much. When she gets the news that Augustus is fading, instead of trying to be reasonable, she flees, causing St. John to go and follow her. She's a little bratty, but that does tone down as the book goes on. Unfortunately by then, I wasn't as invested in her character anymore.
We do see a lot of the previous characters in the series. I was especially thrilled to see more of Ian. He's still my favorite hero of the series. But I think you can read this book and still be fine, just note that St. John has made a few appearances in the previous books.
Overall, I still really enjoyed this book. If you like your angel stories, this is a good one!
EXCERPT
One might think being an immortal was a blessing, never grow old, never grow sick, never die. At one time in St. John Evernight's life, he considered it a blessing too. He would be around long after the simple humans who surrounded him were nothing but dust. They could stare all they liked at his "strange" hair and frosty green eyes. They could gossip and speculate about him until they lost their voices. It didn't matter. He was untouchable, and they were but fragile sacks of blood and bone.
How naive he'd been. Because living forever merely meant a lack of escape from the desolation of regret and loneliness. He knew now that he could walk down Jermyn Street endlessly, see the sands of time shift and rearrange before him, and never be a part of life.
"Brooding, Mr. Evernight?"
Sin almost jumped at the sudden sound of Augustus's voice by his side. Damn, the blasted man loved to startle him. He gave Augustus a passing glance. Dressed in conservative brown tweed and a bowler hat, the angel appeared every inch the English gentlemen, save for his dark coloring that marked him to be from Southern climes.
"It's really quite the trick, popping up like a soap bubble whenever you choose, Augustus. You must teach me how one day."
The man's mouth twitched. "With your luck, you'd pop up in the middle of a parliamentary session."
Yes, Sin had abominable luck. Or perhaps it was more a matter of making abominable choices.
"You're brooding again," Augustus remarked.
"I'm not brooding. This is simply my face."
Augustus snorted but remained silent as they walked along, past Trafalgar Square and down Whitehall.
"Care to tell me why you called me here?" Sin asked, when they came upon the grounds of Westminster. For the past year, Sin had been in Rome, soaking in the warmer temperatures, drinking espresso in cafes along the Piazza della Rotunda, under the shade of the ancient Pantheon. He'd eaten simple but delicious food, and listened to the rapid fire of Italian, and felt…well, not peace, but a measure of contentment.
Until Augustus had sent for him. Returning to England sat like a stone in his gut. But he would obey. Augustus was his mentor, and the man who'd given him salvation. The price was a lifetime of servitude. To be fair, his role was for justice, not evil, which was a nice change of pace.
A massive dray rattled past, kicking up dust and sending a fug of stale manure into the air. They hurried past the cloud and headed for Westminster Abbey. Sin hadn't planned on visiting today, but here they were all the same. He wondered if Augustus somehow had led him to their usual meeting place or if Sin had merely headed that way because of the man's sudden arrival.
He'd like to think the latter. It did not sit well with him having another control his actions. Not since a certain evil fae had kept Sin as a blood slave for years. Even now, the memory made his stomach turn.
Not a soul acknowledged them as they walked through the abbey and into the cloisters. Here, a rare bit of sunlight peeked through the constant cloud cover and cast lacy shadows along the walkway. The sound of their boot heels clacked out a steady rhythm as they strolled along.
"Layla returns to London tonight."
At the mention of her name, Sin's heart stilled within his breast. He'd tried his best to ward off all finer feelings, to remain numb, detached from life. And yet he could not, for the life of him, remain immune to Layla Starling. His childhood friend. The one woman who could take his breath, his reason, simply by laying eyes upon her.
Stuffing his shaking hands into his trouser pockets, Sin forced himself to keep an even tone. "So then I am to begin watching over her?"
God, but he did not want to. It would be agony, staying so close to her and never being allowed to show his true feelings. And yet a thrum of anticipation went through him at the mere prospect of seeing Layla once more.
"Are you ready?" Augustus asked, though his expression told Sin he fully expected an affirmative answer.
So Sin told him the only truth left to him. "I will not fail her."
TEASERS
What did you think of our review?
Let us know your thoughts in the comment box below!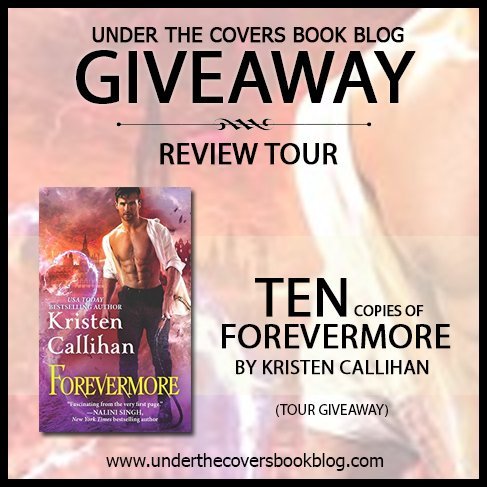 ♡ Don't want to miss any of our posts? ♡ 
Follow Under the Covers: Facebook | Twitter | Tsu | GoodReads | Email