ARC Review + Excerpt: Dragon Burn by Donna Grant
I received this book for free from Author in exchange for an honest review. This does not affect my opinion of the book or the content of my review.

This post contains affiliate links you can use to purchase the book. If you buy the book using that link, I will receive a small commission from the sale.
Dragon Burn

Book Info
Released:
August 22nd 2017
Series:
Dark Kings #11.5
"Once again, Grant did an amazing job with this story."
~ Under the Covers
Donna Grant returns to the Dark Kings world with this novella about Sebastian and Gianna. First off, when I first started this book, I immediately wished it was a full-length novel. Bast is such a great hero that I really wished we could have more of his character. I love that he was worried about his friend in the beginning for falling for a human, but ultimately fell for someone like Gianna.
Gianna was also a character that I found interesting. The thing with Donna Grant's characters are that they are all very calm and steady. While that may seem boring to some, I find it comforting. You really get the sense that they are comfortable with themselves even if they are having a hard time. This makes the romance that much more believable because it becomes about two people will are together because they love and care about each other and because they need the other in order to survive.
Another thing that I really enjoyed about this book is the setting. Set in Italy, you really get the vibe of being there and I love how the setting connected with Gianna's character. It really brought her to life.
Once again, Grant did an amazing job with this story. I will continue to look forward to the next book in this series and if you haven't tried Grant's books before, I would highly suggest starting with the first book in the series.
She lifted her hand from the water, raising her arm to watch the droplets run down her limb. "I wish I could stop time."
"I know," he murmured and kissed the side of her face. "I do as well."
"The day flew past. And why do I feel like everything is ending?"
Because it was, though he wouldn't tell her that. "It's no' over yet."
She reached back and wrapped her arms around him, a moan rumbling in her chest. "My body is no longer mine. You've touched every inch. I can feel you on my skin and deep inside me."
He brought her arms down before running his hand along her arm and intertwining their fingers. His mouth moved to her ear where he whispered, "I can still feel your fire."
"It'll always be yours."
They remained until the water began to cool. It was the only thing that drove them from their silence. Sebastian glanced out the window and saw the darkness. He knew before Gianna finished drying off that she was leaving.
His mind raced with ideas of how he could get her to stay. He started to reach for her, to kiss her and make love to her again, but it was only prolonging the inevitable. He had business he needed to take care of, and the farther away Gianna was from that, the better.
While she gathered her clothes in the trail they'd left, he grabbed a pair of jeans and a white tee. When he went downstairs barefoot, he found her sitting on the sofa putting on her shoes.
His boat had been returned last night, thanks to his careful planning and the huge amount of money he'd paid. He could drive her home, but Sebastian knew he wouldn't leave her if he did. The best thing would be to let her go now. Though it was killing him.
She drew in a deep breath and released it as she came to her feet. "This is good-bye, isn't it?"
"It is."
Her eyes moved to look out the windows over the Grand Canal. "But you'll return one day."
"Sure," he lied. He didn't have the courage to give her the entire truth—that as long as she was alive, he'd never return to Venice.
Because if he did, he'd go to her.
He'd search until he found her—and then he'd never let her go again.
READING ORDER & BUY LINKS
Click on the covers to buy the books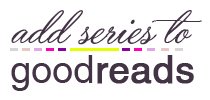 What did you think of our review?
Let us know your thoughts in the comment box below!
 ♡ Don't want to miss any of our posts? ♡ 
Follow Under the Covers: Facebook | Twitter | Tsu | GoodReads | Email