ARC Review + Excerpt: Built by Jay Crownover
I received this book for free from Publisher in exchange for an honest review. This does not affect my opinion of the book or the content of my review.

This post contains affiliate links you can use to purchase the book. If you buy the book using that link, I will receive a small commission from the sale.
Built

Book Info
Released:
January 5th 2016
Series:
Saints of Denver #1
Pages:
400
Recommended Read!
"I think BUILT is perfect for Lauren Dane fans."
~ Under the Covers
As a fan of the Marked Men series, I was beyond excited to see this spin off!  And the fact that it starts off with a more rugged hero and a pristine heroine was a hit for me.  In true Jay Crownover fashion, it takes no time to become engrossed in these characters lives and care about them.  The heroine, Sayer, I took a bit longer to warm up to because she is closed off about her feelings.  The hero…. IN.LOVE.WITH.  Right off the bat!
Zeb has wanted Sayer since he first saw her when she came into his friends Rowdy's life as his long lost sister.  He sees her as better than him in some ways, with her career, her lifestyle.  He's owns a construction company and gets dirty for a living, she's a successful lawyer.  The differences between them are marked but they don't stop him from pursuing the woman he wants.  I loved that he always knew what he wanted.  And that goes for the situation he's thrown in as well as the romance.
The chemistry between them sizzles constantly, and it was a nice rollercoaster.  The sex scenes?  Very hot! *still fanning myself* But aside from that, the pacing and relationship building was perfect for these two to get past barriers they had and reach that HEA.
I think BUILT is perfect for Lauren Dane fans.  I am beyond excited to see where this series will go, and if the author can get me excited about an upcoming book from just a single kiss (Quaid!) then I can foresee a lot of enjoyment in my future.  🙂
EXCERPT
I met her at a bar.
She had a beer bottle in her hand even though she looked like she should be sipping champagne out of an expensive flute, and that inexplicably turned me on. She was pretty and looked completely out of place in the no-name bar sitting across from one of my longtime friends who also happened to be her long-lost brother. He was the reason she was here. In that split second that I laid my eyes on her I wanted to be the reason she stayed.
I knew it was rude and that the two of them needed some time together, some time to figure out what they were to each other now that she had blasted into his life unannounced. If I was a better friend I would have left them alone. As it was, I made my way over to the tiny table and sat down. I was covered in sawdust and had drywall mud caked in the hair on my head and on my face, but she didn't flinch or bat an eyelash when I purposely broke up their party of two and placed myself as close to her as I could without actually touching her.
My buddy Rowdy St. James lifted his eyebrows at me as I stared at her while he introduced us. Sayer Cole. Even her name was elegant and sophisticated sounding. She was an enigma, this pretty woman that seemed like she should be in any place but this bar with the two of us. She'd showed up out of the blue a couple of months ago claiming to be Rowdy's half-sister, claiming that they shared a father, claiming that all she wanted was to be in his life and have some kind of family of her own. She looked too delicate to be that brave. Came across as way too proper to have said "fuck it all" and picked up her life to move it someplace unknown without being sure of her welcome. She looked like silk, but if my guess was right about her, it was silk wrapped around steel.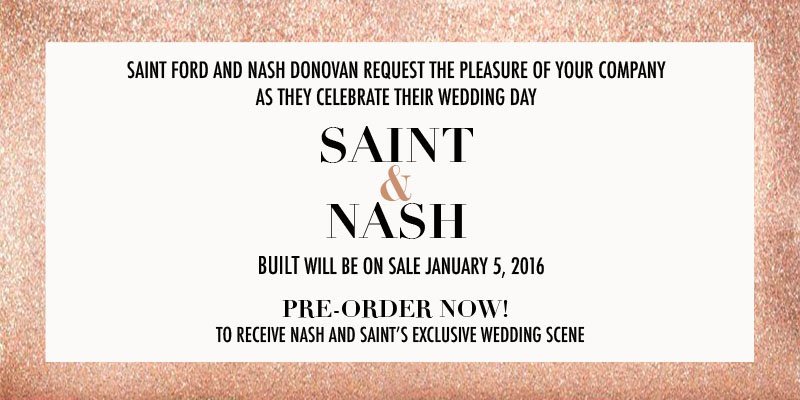 TEASERS
What did you think of our review?
Let us know your thoughts in the comment box below!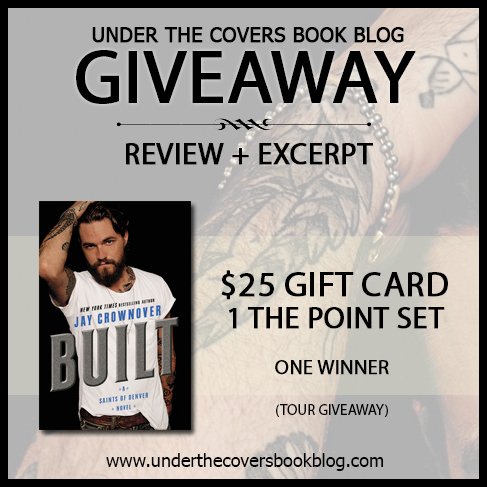 ♡ Don't want to miss any of our posts? ♡ 
Follow Under the Covers: Facebook | Twitter | Tsu | GoodReads | Email 
Latest posts by Francesca
(see all)