Author Override: Gena Showalter
Author Override is the place where authors take the reins and take you on a journey into their world. Some may allow you into their private writing dens. Others may take you along with them on research trips or interviews. Whatever the case may be, sit back, relax and enjoy the ride because here you'll get an in-depth look into an author's musings.
You know the name, yes Gena Showalter aka Superwoman!  We cannot even begin to tell you how much we love Gena Showalter, and we are so excited to have her back at Under the Covers! Or actually, she's letting us get some one on one time with Bad Boy # 1, William.  With the release of WICKED NIGHTS just around the corner, we thought we could bring you some inside scoop into the hero of the LOTU spin-off, Zacharel, but well… Just check out what happened…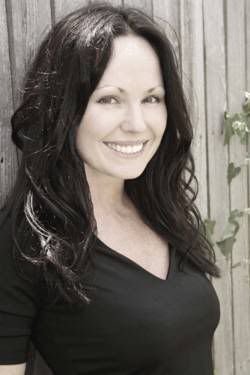 You asked for it, and the editors of Dating the Undead delivered. Sit back, relax, and read this candid one-on-one conversation with the world's most notorious immortal playboy, William the Ever Randy.
William claims he's the sexiest male ever created, but we gave our vote to Zacharel from Wicked Nights. All that dark, silky hair . . .those exotic jade green eyes . . . that crazy delicious muscle mass . . .yeah, we're smitten.
But William, tart-tongued narcissist that he is, refuses to admit defeat and wants a chance to plead his case. And, well, curious girls that we are, we wanted to know what he had to say. So, we sent our special correspondent, Francesca Teeglesworth to the Realm of Blood and Shadows, where William is currently residing with the Lords of the Underworld.
She conducted the interview in bed with him.
(Note from Francesca: What? Unlike William, I'm only human!)
Francesca: Before I expound on and on about the angelic warrior Zacharel… who has those glorious white and gold wings… and gives those smoldering will-he-kill-me-or-kiss-me glances, let's find out a little about you. You're a man who's made no secret of the fact that he gets around. Word is, you've slept with every species out there. So, we gotta know. Who—or what—is the best?
William: Darling, anytime I'm with a woman, I'm picturing my own face. So, really, when you think about it, I'm the species I most enjoy shagging.
Francesca: Why am I not surprised?
William: Because ten minutes ago you were watching me picture my own face while I was shagging you.
Francesca (blushing): So, uh, yeah. If you could only take three items to a deserted island, what would you take?
William: A blond, a brunette, and a redhead.
Francesca: Sex before sustenance or survival, I guess.
William: I know. I'm smart like that. And look at you, learning about me so quickly.
Francesca: What will guarantee a woman a second date with you?
William (laughing): What kind of crazy question is that? Seriously, darling. Someone didn't do her homework. I've never been on a second date with a woman.
Francesca: But . . . why not?
William: Why eat the stale donut sitting on your nightstand when there's a tastier one with sprinkles still waiting in the box?
Francesca: O-kay. I'm one hundred percent convinced Zacharel is the man for me. And speaking of the Big Z from Wicked Nights, who would win in a fight between you two?
William: That depends. Will the fight take place in the skies or on the ground?
Francesca: Skies.
William: Well, how am I staying up there? Z has wings. I don't.
Francesca: Fine. You're on the ground.
William: Are there spectators or are we alone?
Francesca: What does it matter?
William: You might be surprised.
Francesca: You're alone.
William: Impossible. Females are always following me.
Francesca: Never mind. Forget it. What can you tell me about Zacharel?
William: blah blah blah…cold…blah blah blah…heartless.
Francesca (dry tone): Wow. That was really lovely. Poetic, even.
William: Thanks. I read it in a fortune cookie or something.
Francesca: That's it. I'll tell the readers about him and his book. Wicked Nights is the story of Zacharel, the new leader of the Army of Disgrace—heavenly warriors in danger of falling from grace—and Annabelle, a human who has spent the last four years locked inside an institution for the criminally insane. The ultra sexy, deliciously edible Zacharel doesn't have time for a distraction, but Annabelle fascinates him in a way nothing else ever has. He decides he wants her—but then, so does the demon chasing her. Let the battle begin.
William: Can't say he does anything for me.
Francesca (sighing dreamily): You know, Willy, that's not the first time you were wrong today. I was actually picturing Zacharel's face while we were shagging. But thanks for the interview.
William (sputtering)

Gena is graciously giving away a SIGNED copy of Wicked Nights!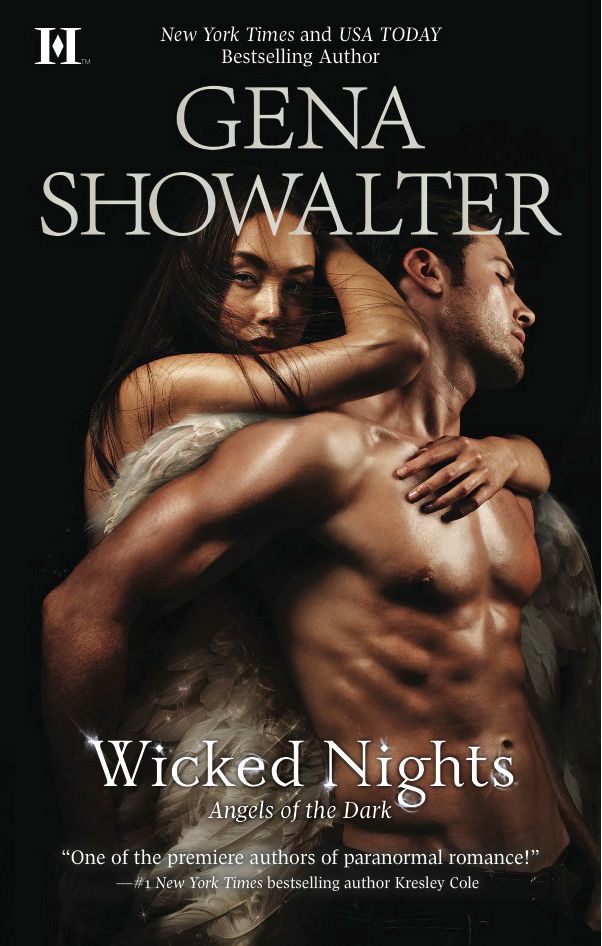 Leader of the most powerful army in the heavens, Zacharel has been deemed nearly too dangerous, too ruthless–and if he isn't careful, he'll lose his wings. But this warrior with a heart of ice will not be deterred from his missions at any cost…until a vulnerable human tempts him with a carnal pleasure he's never known before.Accused of a crime she did not commit, Annabelle Miller has spent four years in an institution for the criminally insane. Demons track her every move, and their king will stop at nothing to have her. Zacharel is her only hope for survival, but is the brutal angel with a touch as hot as hell her salvation–or her ultimate damnation?
Available June 26, 2012
To enter:
1. Be a follower
2. Fill out the form below
Latest posts by Under the Covers Book Blog
(see all)