Author Override: Dani Harper
Author Override is the place where authors take the reins and take you on a journey into their world. Some may allow you into their private writing dens. Others may take you along with them on research trips or interviews. Whatever the case may be, sit back, relax and enjoy the ride because here you'll get an in-depth look into an author's musings.

Werewolves, Wulvers and Changelings
Hi, I'm Dani and I'm addicted to the paranormal. And it's easy to see that I have a soft spot for shapeshifters since werewolves keep popping up in my stories. I sometimes wonder if it's because I once witnessed a pack of real wolves cross my farmyard in broad daylight!
Did you know that lycanthropy – the ability to turn into a wolf – hasn't always been regarded as evil? Before the 12th century Church declared war on werewolves (about the same time it was hunting witches), the power to shapeshift was often regarded as a positive thing. A gift.
This is also how the characters in my stories see their abilities. Insulted by the term werewolf or wulver, which to them means a mindless and murderous beast, they call themselves Changelings. They live among us as humans, hiding in plain sight – they have jobs, drive cars, pay bills, shop for groceries – but when the moon dapples the dark forests, they run as wolves. And you will never know.
My new series follows one such group of Changelings, the Macleod family – four brothers and two sisters. Driven from Scotland when wolves were being exterminated there, they found sanctuary in the wilds of northern Canada. Changeling Moon focuses on Connor Macleod. Changeling Dream is about James Macleod, the oldest of the siblings. And the upcoming Changeling Dawn is about the youngest Macleod, Kenzie.
Never Judge a Man by His Species…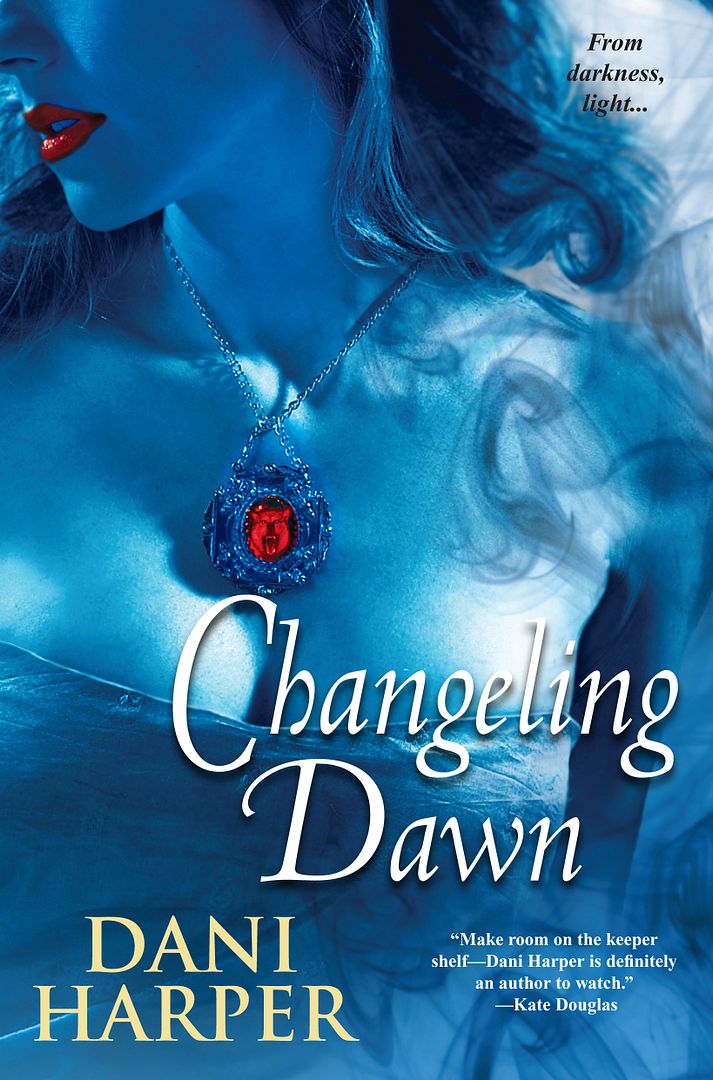 At least, not if he's Josh Talarkoteen. Josh is a wildlife expert for Alaska Fish and Game, a veteran of five years in Afghanistan, and the hero of my upcoming release, Changeling Dawn – and archeologist Kenzie Macleod has never met anyone like him.
Nor does she want to! He's human, and she doesn't trust humans. As a Changeling, able to become a wolf at will, she knows what it is to be hated. And hunted.
But when a terrified Changeling cub appears at her isolated Alaskan camp, Josh is the only person that Kenzie can turn to for help. And when the cub goes missing, Josh and Kenzie will have to overcome ghosts of the past as well as threats in the present in order to attempt a rescue.
Changeling Dawn is the third novel in my shapeshifter series. It's my favorite so far, and I hope my readers enjoy it!
Here's a Sneak Peek – an excerpt from Changeling Dawn!
"I don't know what kind of information you already have on local legends," said Josh, "But Mamie Dalkins knows everything that goes on in the Copper River basin, past and present – and what she doesn't know just hasn't happened yet."
"Sounds like Lucinda Perkins and Mabel Rainier back home. Between the two of them, they know everything there is to know." Kenzie made a face then. "And they give free advice."
"Let me guess, they're concerned about your love life too?"
"Immensely concerned. So much so that they had to discuss it in the middle of the damn grocery store. That got Mavis Williams to leave the produce department and join in. Then Enid Malkinson got involved and if that old Siamese cat of hers hadn't suddenly jumped out of her bag and run through the store, I'd probably still be there."
"Four to one. That's tough odds. You usually only get that at family gatherings."
"Dunvegan's a small town and my family's lived in the area for decades. Even though I'm not there much, everyone feels entitled to an opinion."
"Dunvegan," he repeated. "Isn't that in Canada?"
"Northern Alberta."
He grinned then. "Nice to meet a fellow countryman." He pointed at the road ahead. "There's the turnoff. You can just drop me off up there."
"Wait a minute, you're Canadian?"
"It's a long story. I'll tell you about it when we go out for dinner. Would you prefer bowling or dancing afterwards?" It was satisfying to see her control wobble as she steered the truck to the shoulder.
"Jeez, do you feel sorry for me or something? I'm not going out with you, no matter what country you're from."
"Naw-aw, I made the offer before I heard how concerned your family was, so it's hardly a pity date. How about giving me your phone number?"
"No," she said and brought the truck to a jerky stop.
He shrugged, and produced a dog-eared business card with the Fish and Game logo from his shirt pocket. "I'll give you mine then. If you have any trouble with bears, give me a call. There's a lot of big griz up there, all gathered to catch salmon at this time of year, and they can be a problem when you're camping." He waited a second, then added. "It's my job."
He didn't think she'd take it, but at last she plucked the card from his fingers and stuffed it in her own shirt pocket – which he couldn't help but notice was tantalizing rounded and the button had to be directly over her…
"Thanks, I'll keep that in mind," she said without conviction. Damned if her bottom lip didn't look just a little bit sulky too. He was torn between wanting to kiss it and wanting to laugh. Since either choice would likely be harmful to his health, however, he opted to get out of the truck. "Wait." He leaned back in the window. "Be sure to leave the Richardson Highway or you'll end up in Fairbanks. Take the Tok Cutoff and you'll come right to Chistochina."
She saluted him and Josh walked back to get his tire. He thumped on the canopy after he put the tailgate back up and watched the pickup drive away until he couldn't see it anymore. It was the fourth of July today and he could swear that there were fireworks going off in his bloodstream, thanks to Kenzie Macleod. And her initial outburst had been downright endearing rather than irritating. Why would that be? And why would the woman who just turned him down be miles more attractive to him than that cute redheaded waitress at The Caribou? Could it be those big gray eyes that arrested him? Or maybe it was her long, long legs.
Or maybe it was the bright blue aura that surrounded her. She probably didn't know she even had it, never mind that he could see it. And Josh would bet money that she had no idea what it had revealed to him.
*******************************************
Changeling Dawn will be released on December 27th. Changeling Moon (Book One) and Changeling Dream (Book Two) are available now. Check out my website to learn more about this series.
Website – http://www.daniharper.com
Facebook – https://www.facebook.com/pages/Dani-Harper-Fan-Page/174878995877026?ref=tn_tnmn
Twitter – http://twitter.com/#!/Dani_Harper 
 
******************************************
I have a question for my readers
Would you like to be a shapeshifter? If so, what animal would you like to become? If not, what other paranormal being would you enjoy being?

Ms. Harper has some great goodies to give away – a book tote, a cute stuffed wolf and a signed copy of Changeling Dream!
To enter all you have to do is:
1. Be a follower of this blog
2. Answer Ms. Harper's question in the comments of this post
3. Fill out the form below.
Latest posts by Under the Covers Book Blog
(see all)