Author Override: Christine Young
Author Override is the place where authors take the reins and take you on a journey into their world. Some may allow you into their private writing dens. Others may take you along with them on research trips or interviews. Whatever the case may be, sit back, relax and enjoy the ride because here you'll get an in-depth look into an author's musings.

Hello Maidens! Today we have historical author, Christine Young with us today. Today she is promoting her book HIGHLAND HONOR. We thought we'd bring you something special so Christine Young is actually going to interview her hero, Hawk from HIGHLAND HONOR! Come see what questions she asks him!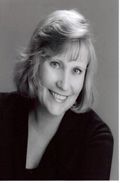 Christine Young (CY): Tell me a little about yourself.
Hawk (H): I'm the oldest sibling of three. Clan MacPherson is strong and loyal to the Scottish king. Since my father's untimely death when I was a boy, I have ruled the MacPherson lands. I have sought revenge against those who betrayed my father and tarnished the MacPherson name.
CY: Why do you want vengeance?
H: My father was accused of treason against the King of England. He was brought to trial and unjustly accused, and sentenced to death by James Whitcomb. I was just a boy when I saw him die.
CY: Were you afraid?
H: I was terrified but I made commitments to my clan and myself. I vowed to discover the truth and bring the perpetrator of this horrendous betrayal to justice.
CY: I heard you rescued James Whitcomb and his daughter from their overturned carriage. What prompted you to do this?
H: I saw two people in need and did the only thing acceptable. My moral code dictated that I save their lives.
CY: When did you discover the girl you rescued from the Boar's Head tavern was James Whitcomb's daughter?
H: Her stepbrother Archibald rode to my castle and demanded she be released to him. Archibald is an evil man and even if I hadn't felt something for Callie, I would have never handed her over to her stepbrother.
CY: Did you want revenge against Callie?
H: I did. I thought about my good fortune. The man I had detested for most of my life was dead. I would never be able to see justice done. Then magically his daughter fell into my hands and needed my protection. But somehow I… well…
CY: What did you think when you first saw Callie?
H: She was scuttling backwards as fast as she could, her hair fell in disarray but even though I was tempted to laugh, I thought she was the most beautiful woman I had ever set eyes upon. Tell the rest of it. Be honest… I wanted her in my arms and my bed as soon as I could find a way to sweet-talk her there.
CY: What is the biggest challenge you have faced?
H: Ah, Callie was hell bent on finding the truth about her father. I had a devil of a time trying to keep her safe.
CY: How did you meet Christine?
H: I met her a long time ago. I was always a part of her fantasies with her great grandfather being a Highland gent. It took several books before she finally decided to immortalize me.
HIGHLAND HONOR EXCERPT:
"Where are we going?" she asked as they rode side by side across a vivid green meadow. Even before she asked the question, she had guessed his intentions. They were two-fold.
"To find a private spot, a place where we can eat and," he paused thoughtfully as he turned to look her way. Then his roguish smile captured her heart. He could make her heart melt with just a smile.
"And?" she queried even as her cheeks heated, knowing the answer before he spoke.
His grin widened, then he winked. "Race ye to the trees." He waited silently for her
to accept the challenge he tossed her way.
"Ye would like that wouldn't ye? But I won't fall for the bait ye toss my way. We both know who has the fastest horse."
"And who would that be?" he asked, laughing.
"I do." She had waited long enough for him to drop back a few strides, giving her more of a head start than she knew he would have allowed. She gave a silent command to her horse. The mare lunged forward.
"Callie–" she heard him cry out her name, laughingly. "Cheater. I'll get my revenge."
For more information on Christine Young, please visit her website here.

* a $50.00 Amazon GC to one randomly drawn commenter for the entire blog tour.
* a Clan MacPherson book mark awarded at each stop to one randomly drawn commenter.
To enter, please:
1. Be a follower
2. Leave a comment for Christine Young with a valid email address!
***Remember, the more you comment throughout the tour, the more chances you get of winning! Contest will run through the duration of the tour. To follow the tour, find tour dates here.
Latest posts by Under the Covers Book Blog
(see all)