Author Override: Cari Quinn
Author Override is the place where authors take the reins and take you on a journey into their world. Some may allow you into their private writing dens. Others may take you along with them on research trips or interviews. Whatever the case may be, sit back, relax and enjoy the ride because here you'll get an in-depth look into an author's musings.

Cari Quinn
How far is too far?
Thanks so much for having me at Under The Covers today! One random commenter (open internationally) will win their choice of ebooks from my backlist (found on http://www.cariquinn.com/)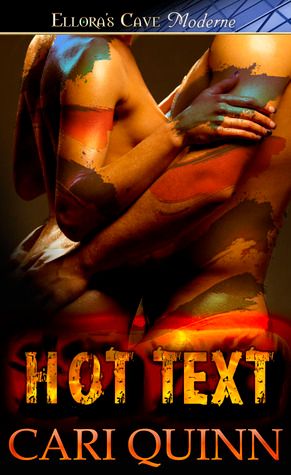 As a writer, I guess you could say I like pushing the envelope. I usually don't set out to do so and in fact, sometimes I'm surprised that something I've written has done it. For example, my recent Ellora's Cave release, Hot Text, features a heroine who is still married and sleeps with a man who is most definitely not her husband. I didn't really expect that to be much of an issue because Karyn is married in name only at that point – her husband no longer lives with her and is actively engaged in a relationship with the hero's sister – but I didn't think about the people who would see the word "married" and perhaps extrapolate what exactly that meant in the context of the story. Karyn has even received her divorce papers from her husband, so clearly the relationship is no longer viable when she sleeps with Jeff. But it's not easy to convey all that in a short blurb so it's natural many readers may think the book is not for them. And it may still not be not for them, even with the explanation. What I find acceptable as a reader and writer is very different from what others may. That's not only okay, it's a great thing because diversity in readers can only be positive.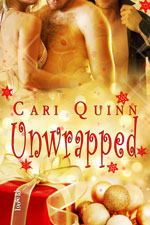 Another recent release of mine, Unwrapped, pushes boundaries in a different way, and this way I expected. (Well, it also pushed some I didn't expect, but that's another blog post.) The heroine holds personal views that could – and did, with some readers – make her unlikeable. She changes and grows throughout the story but I knew I was taking a risk by presenting her the way I did. Afterward I second-guessed myself a bit, wondering if I should have chosen a different way of introducing her, but ultimately the book stands as it is. Every book is different and I think the writer changes a little with each story. Books I wrote a couple years ago reflected my state of mind then and while I still love them, they may not be where I'm at mentally at the moment. Writing is definitely a way through which an author continues to learn and grow!

Which brings me to my questions today. As a reader – or writer – how far is too far for you in a story? Do you have a hard limit as far as a situation or setup you're not interested in reading about? Have your limits changed over time?

A random commenter (open internationally) will win their choice of ebooks from my backlist!
Visit Cari Quinn at http://www.cariquinn.com/
Latest posts by Under the Covers Book Blog
(see all)