Author Override: Ann Mayburn
Author Override is the place where authors take the reins and take you on a journey into their world. Some may allow you into their private writing dens. Others may take you along with them on research trips or interviews. Whatever the case may be, sit back, relax and enjoy the ride because here you'll get an in-depth look into an author's musings.

ANN MAYBURN
Christmas and/or the holiday season in general is a time when we are encourage to be with our families, to spend time with our loved ones, and is an excuse to get together with friends you haven't seen in forever. But the main image that sticks out in most people's minds is sitting around the Christmas tree on Christmas morning opening presents with your nearest and dearest. For families that have been unsuccessfully trying to have a child this can be a rather sad time of year.
You look around and see your friends posting cute pictures of their kids doing holiday stuff, are bombarded with toy commercials featuring amazingly cute toddlers, and you tend to get that meaningful look from your Mom silently asking when you are going to make her a grandmother. For couples that cannot physically have their own child, for whatever reason, there seems to be extra pressure from everyone to have a baby by Christmas.
I know when I was going through my fertility treatments I kept imagining what would happen if this time it finally worked, if this time I managed to carry to term. Inevitably my daydreams would wander to Christmas and how wonderful it would be to spend it with our child. All the things we would do together, all the ways we could celebrate it as a family.
And, for those years when nothing seemed to work and we started to consider adoption, I would start to picture children of all different ages, nationalities, and genders sitting around that tree with us. Fortunately through a friggin miracle I finally was able to get pregnant and carry to term, not once but three times, but I never forgot those days of praying with all my heart and soul for a baby.
In my M/M Holiday novella, 'Adore', I used my own personal experiences and those of my friends to write a story about not only the struggle of adoption, but also the reward at the end. In the book, Sam and Cody have the additional struggle of trying to adopt as a gay couple, but that wasn't really the focus of it. I wanted to tell a short story that took the readers beyond the gender issue and made it more about two human beings trying desperately to have a child rather than make it all 'OMG they are GAY and trying to have a KID and they're GAY'.
For those that have never had to go through the adoption process, it is long, rigorous, exhausting and has resulted in more than one marriage ending. Sam and Cody reach a point during their struggle to have a child where they come to that cross-roads, to either abandon any thoughts of having a family or try one more time at the possible cost of their marriage. Setting the story around Christmas was important to me because it is the season for miracles, something Sam and Cody will need in spades.
Sam and Cody have settled into married life, live in their dream house, and are more in love than ever. There is just one thing missing from their lives to make their home complete. A baby to share their love with.
Adoption is hard enough, but the struggles and hardship of trying to adopt as a gay couple may be too much for the men to handle. When a series of setbacks leave both men with broken hearts and wounded souls, it will take a Christmas miracle to give Sam and Cody the strength to give adoption one more try.

For those that haven't read the previous 'Sam and Cody' books I'll be giving away a copy of 'Want and Cherish' to someone who comments below. You can talk about anything you like, tell me your favorite holiday tradition, your favorite toy as a kid, or what Christmas was like in your family when you were growing up.
Construction foreman Cody McPherson always considered himself as straight as they come. That is until he finds himself falling for the handsome stonemason, Sam Denham, that constantly occupies his thoughts. He wants Sam, badly, and can't get the man out of his mind. Worse yet, he isn't even sure if Sam is gay. When he finds out that Sam has signed up with a dating service searching for a guy who looks exactly like him Cody is even more eager, and confused than before.

Sam can't believe that he's developed a huge crush on his obviously straight co-worker. Even worse, the job that allowed him to see Cody on an almost daily basis has ended and he desperately misses his buddy in a way that goes far beyond just friendship. In an effort to soothe his aching heart and body, he tries to get a blind date with someone like Cody so he can pretend for just one night that he holds Cody in his arms.

When Cody himself shows up as Sam's blind date, he is at once elated and afraid of having his heart broken by just another straight guy looking to sample the gay life. He wants to be so much more than Cody's 1Night Stand and if he's given the chance, Sam will do anything to prove that love doesn't discriminate based on gender.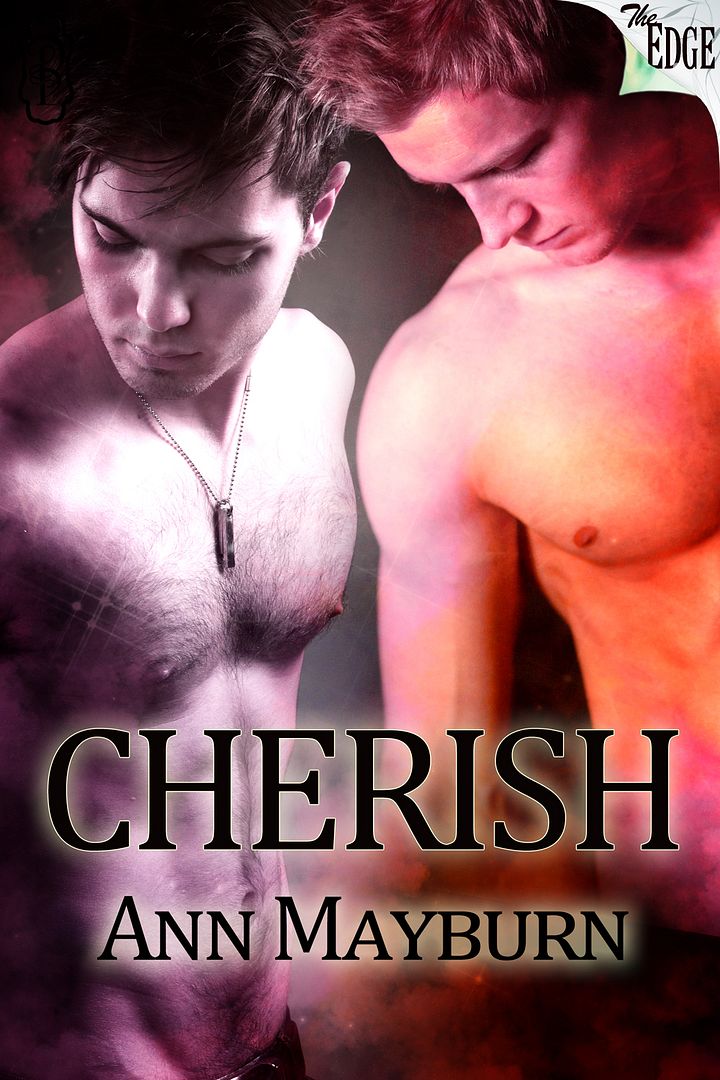 What started out as a one-night stand has turned into the best decision of Sam's life when he marries Cody, the man of his dreams. When Cody tells him he has a special surprise for him on their honeymoon, Sam can't help but wonder what it is. Secluded from the rest of the world in the cabin they built together in the mountains surrounding Las Vegas, the two men begin their life together with plenty of passion and love.
Latest posts by Under the Covers Book Blog
(see all)