ARC Review: Wolf's Fall by J.D. Tyler
I received this book for free from Publisher in exchange for an honest review. This does not affect my opinion of the book or the content of my review.

This post contains affiliate links you can use to purchase the book. If you buy the book using that link, I will receive a small commission from the sale.
Wolf's Fall

Book Info
Released:
December 2, 2014
Genre:
Paranormal Romance
Length:
7 hrs and 12 mins
Pages:
352



"Nick Westfall will steal your heart!" ~ Under the Covers
It is no secret that I've loved this series from the very beginning.  There's a certain sensuality I find in the mix of the psychic abilities and the shifters in this series.  Sexy possessive alphas that exude power and deliver on the suspense and action!  And Alpha Nick Westfall is the PERFECT example of everything I've loved in the series.  He's burdened with seeing visions of the future and leading his team.  He's just re-established his relationship with his long lost, estranged daughter and now he's ready (sort of) for his happily ever after.
He finds his mate in the most unlikely of places.   Meaning she's a vampire.  This is the first shifter/vampire mating in this series and I have to say I was 100% sold on the premise.  Especially with the past issues Nick has with vampires in general because of what was done to him.  There's a big hurdle he has to overcome but it just shows his strength that he can.
Aside from being a strong alpha, Nick showed a very playful and sexy side.  He loves playing with his wolf, and sometimes lets that side of him rule his actions more than the human.  And how sexy is that?  Nick Westfall will steal your heart!
Then there's Princess Calla.  She is the perfect strong heroine to mate with Nick, and I especially loved how insightful she is.  She knows exactly what Nick needs at what time.  How to handle Nick's issues and not take things personally.  Their romance developed at a slow and steady pace, that kept me engrossed in the story.  The attraction is instant but never overpowers the bigger picture.  Job very well done Ms. Tyler!  Again!
I can't recommend this series enough to any shifter lover, or a reader of paranormal romance in general.  When series start to go stale, this is one of the few I keep coming back to because I know what I'm getting and I know I'll enjoy every bit of it.  Packed with passion, alphas and action!  And I can't wait for my next taste.
*ARC provided by publisher
Click on the covers to buy the books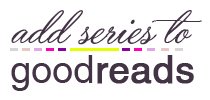 What did you think of our review?
Let us know your thoughts in the comment box below!
❤ ♡ Don't want to miss any of our posts?
Follow Under the Covers: Facebook | Twitter | Tsu | GoodReads | Email ♡ ❤
Latest posts by Francesca
(see all)