ARC Review: Way of the Warrior (anthology)
I received this book for free from Publisher in exchange for an honest review. This does not affect my opinion of the book or the content of my review.

This post contains affiliate links you can use to purchase the book. If you buy the book using that link, I will receive a small commission from the sale.
Way of the Warrrior

Book Info
Released:
May 5, 2015
Pages:
448



"There isn't one single dud in the group from my standpoint, each one bringing something new and different to the table." ~ Under the Covers
I've been an enormous fan of Suzanne Brockmann's Troubleshooters for years, so when I heard about this anthology, I knew that it would be on my TBR.  I must admit, however, that I've been slacking in my reading of romantic suspense over the last few years.  I think for some time it was all that I read, and we all know how it is when you get burned out on a genre.  Suffice it to say, that I've been under a rock when it comes to my familiarity with romantic suspense authors in recent times.  The Way of the Warrior was THE perfect way of getting me back in the RS mindset.  Eight authors worked on this anthology, with moderate length, well-plotted stories, each involving military heroes of various kinds, both male and female.  The most wonderful thing is that all proceeds are being donated to the Wounded Warrior Project.
In terms of content, The Way of the Warrior gives a little bit of everything.  Some stories are sweet and sexy, others heart-poundingly intense.  Many focus on wounded soldiers and the life they face when coming home.  M.L. Buchman made me a fan in "NSDQ", with his tough as nails female helo pilot dealing with life as an amputee.  I shed tears for Catherine Mann's hero, Gavin, an ex pararescueman faced with a life changing disability in "In Plain Sight".  I absolutely WILL buy Lea Griffith's follow-up to "War Games."   Her prison break scene involving spec ops soldier Rook and CIA operative Olivia had me absolutely captivated.  I couldn't look away.  The chemistry was insane.  We go to Islamabad in Julie Ann Walker's "Hot as Hell" for some very steamy safe room sex.  Sadie and Joe from Katie SeRine's "Torn" get to fend off a sadistic stalker.  Damaged and scarred Griff falls in love with a model in "Beauty and the Marine."  SEAL Jonah and Alisha get a second chance at love after botching their first attempt 10 years prior in "SEALed with Passion".  Last but not least, Suzanne Brockmann pulls out all the stops (and characters!) from her Troubleshooter's series to welcome in the newest little member of the family.  No more spoilers on that one.
I know many will buy this for Brockmann's installment and regardless, it's well worth it for such a great cause.  I would implore readers to read the other works in this anthology.  There isn't one single dud in the group from my standpoint, each one bringing something new and different to the table.   I've been introduced to some new authors that made me very excited to go out and buy their backlists and it's rekindled my love for romantic suspense again.  Lovers of contemporary romance would also really enjoy what The Way of the Warrior has to offer.
Click on the covers to buy the books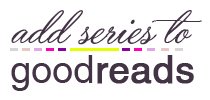 What did you think of our review?
Let us know your thoughts in the comment box below!
 ♡ Don't want to miss any of our posts?
Follow Under the Covers: Facebook | Twitter | Tsu | GoodReads | Email ♡