ARC Review + Tour: Ashes to Ashes by Karina Halle
I received this book for free from Author in exchange for an honest review. This does not affect my opinion of the book or the content of my review.

This post contains affiliate links you can use to purchase the book. If you buy the book using that link, I will receive a small commission from the sale.
Ashes to Ashes

Book Info
Released:
December 11, 2013
Series:
Experiment in Terror #8
Recommended Read!
"ASHES TO ASHES went above and beyond any expectations I had for this book in both scare tactics and romance…..Karina Halle nails another one!"
~ Under the Covers
Just when I thought Karina Halle couldn't scare the crap out of me anymore!  ASHES TO ASHES went above and beyond any expectations I had for this book in both scare tactics and romance.  WOW!  I really don't know how it's possible that every book is better than the last.  And that's a tough act to follow!  But Karina Halle nails another one!
Dex and Perry have been doing the show with Rebecca and taking it easy a bit after what Perry went through.  I wish we would've seen the show they mentioned they just did in St. Augustine (because I used to live there and the place is spooky!) but instead they are staying close to home for this one.  Going to the coast and where it all began and sort of coming full circle.  By Perry's uncle's house and close by the lighthouse from Darkhouse.  I LOVE that!  But this time, it's a school for art students that used to be a sanitorium that seems to be haunted.  A place that many years ago served as a house for kids with TB where they basically went to die.  And to say that the ghosts of kids and creepy kids at that scares the crap out of me is saying it lightly.  This place gave me the creeps and literally had me not wanting to leave the safety of my couch to venture alone to my bedroom.
But if that was all maybe I could deal (ha! just maybe).  This series has come a long way and it's now always more than just filming the show.  Dex & Perry have stirred the fabric of the "otherworld", the demons are out and forces are really out to get them.  If only Perry would just listen to Pippa!  Pippa knows best!
But that's all I'm going to say about that, you have to read the book and get spooked right along with me.  Lets talk about Dex & Perry.  I went through a ringer of emotions in this book with them as well.  Maybe a little less than in the past, but just when I thought everything was roses there has to be thorn.
I don't want to repeat myself anymore though.  I continue falling in love with Dex more and more.  I am attracted to his intensity like a moth to the light.  I can't say these two are right, but they are so right for each other.  And when they come together sparks really do fly and I'm caught up in the aftermath.  And while being caught in that, they scorched the pages of this one with one smexy scene after another!
Be warned of another ending that will leave you trying to flip the pages and find out what happens only to realize you have to wait until next year.  Just like Dex said about losing Perry…I don't know what I'm going to do with myself when there are no more EiT books.  But I'll enjoy the ride for as long as Ms. Halle wants to grace us with it because this is crack perfection!
Favorite Quotes:
"Once a pervert, always a pervert."
"You…make me feel sane in this crazy world. You give me hope. You give me life. When I'm with you…I can't even believe I'm with you. I't slike that every morning. Like I'm dreaming, but I'm not."
"I'm just…I'm your fucking man, baby. That's all there is to it, I'm your fucking man. That is never going to change." He looked at me and grinned, his hair falling in his face. "And now I'm going to fuck you till we embraass ourselves."
"And you, I loved you in the Sasquatch episode. But poor Twatwaffle." He stuck out his lower lip in mock sympathy then sighed. "Yes. Thank god all good llamas go to heaven."
"This place is like its own entity. I swear if you listen hard enough, you can hear the walls breathing."
"Duckspunk comes up everywhere. You should watch where you step next time you're by a pond."
"What we have – it consumes me. It devours me. And it scares me more than anything we have ever encountered, because if I ever lost you, if I ever had to live without, I wouldn't be whole. You, Perry have my heart. You are my heart."

Ashes to Ashes by Karina Halle
(Experiment in Terror #8)
Publication date: December 11th 2013
Genres: Horror, New Adult, Supernatural
It's been two months since Perry Palomino and Dex Foray's relationship reached a new turning point, two months since Perry started a new life in Seattle, and two months since their Experiment in Terror show took on a new partner, ex-Wine Babe Rebecca Sims, and found a new level of success. But whenever there is light in their lives, the madness still has a way of coming back in.

When the team is sent back to the stormy Oregon coast to investigate a haunted school, Perry wants to use the opportunity to reconnect with her family and reintroduce Dex into their lives. Only Perry's not the only one who's reaching out – her grandmother Pippa has started appearing to her with disturbing warnings and Perry's presence at the school has ignited a chilling new wave of supernatural phenomenon. Once used a century ago as a sanatorium to house children dying of tuberculosis, the school's past residents are slowly coming back to life and with one thing on their mind. They want someone to play with, someone to join them. Forever.

Even when dead, some children get whatever they want.

And they want Perry.
READING ORDER & BUY LINKS
Click on the covers to buy the books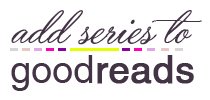 FOLLOW THE TOUR!
December 10th
–Hesperia Loves Books
–Reading Is My Breathing
–Stories and Swag
December 11th
–Miss Construed's Reviews
–Hook Me Up Book Blog
–The Book Hookers
–The Road Is You
December 12th
–My Book Muse
–For the Love of Words
-Anna's Book Blog
–Under the Covers
December 13th
–Tangled in Pages
–A Bookworm Confessions
–Lives and Breathes Book Blog
December 16th
–Contagious Reads
–Reading Books Like a Boss
-Sun Mountain Reviews
–Readmore-sleepless
December 17th
–The Reading Vixens 
–From the Writer's Nest
December 18th
–No BS Book Reviews
–Little Read Riding Hood
–Badass Book Reviews
December 19th
–Biblio Belles
–Romance Readoholic
–The Demon Librarian
December 20th
–Nicely Phrased
–GingerRead Review
–A Love Affair with Books

Grand prize giveaway
Prize (open to US and Canada):
–A signed copy of Perception (it's a paperback compilation of all the e-book novellas), a signed copy of Darkhouse, a signed copy of Red Fox (with new cover) as well as a signed copy of Ashes to Ashes and an EIT tank top
Now in paperback, a collection of the Experiment in Terror novellas: The Benson, Old Blood and The Dex-Files (previously only available in e-book). It's all about perception. From Perry Palomino to her partner, Dex Foray, and her grandmother, Pippa, this collection of EIT novellas explores the different point of views from three dynamic characters as they fight both their inner demons and their ties to the supernatural. Up first is The Benson (#2.5) – ghost hunters Perry Palomino and Dex Foray explore The Benson, an infamous haunted hotel in Portland, Oregon. This short story showcases the tense beginnings of Perry and Dex's relationship and hints at their connections to the very ghosts they hunt. In Old Blood (#5.5) we get the frightening yet tragic backstory of Perry's enigmatic grandmother and the dark secrets she has kept, secrets that could save Perry's life. Finally, in The Dex-Files (#5.7) we get Dex's story, told in various points throughout his heartbreaking life.
What did you think of our review?
Let us know your thoughts in the comment box below!
 ♡ Don't want to miss any of our posts? ♡ 
Follow Under the Covers: Facebook | Twitter | Tsu | GoodReads | Email 
Latest posts by Francesca
(see all)