ARC Review: Sugar on Top by Marina Adair
I received this book for free from Publisher in exchange for an honest review. This does not affect my opinion of the book or the content of my review.

This post contains affiliate links you can use to purchase the book. If you buy the book using that link, I will receive a small commission from the sale.
Sugar on Top

Book Info
Released:
April 28th 2015
Series:
Sugar
,
Georgia #2
Pages:
352

"It was funny, heartwarming and I couldn't help but shed a tear the end of the book." ~ Under the Covers
Sugar On Top was everything sweet with a bit of spice. It was funny, heartwarming, and I couldn't help but shed a tear at the end of the book.
The story takes off with an exciting altercation with Glory Mann and the deputy. Caught red handed and accused of theft, she is sentenced to community service. She was appointed the chairman of the Miss Peach Pageant in Sugar, Georgia to plan for this year's event. She was in the worst predicament. She hated the town of Sugar. She hated pageants, and she hated that she had to work with Cal, his best friends big brother. The guy she's always had an eye for.
Cal is the oldest of the McGraw brothers. A divorcee with a teenage daughter who takes pride in his family. He strives to be the protector and the savior. That's why when his brother asked him to bail Glory out of jail, he could not resist. Perhaps it was fate or a spur of the moment decision but that act of kindness pushed him to take a chance of falling in love again.
Glory was amazing at winning everyone's heart. I love that she was the bigger person to think clear without pride and resentment. She was kind despite the town's treatment of her before. The good part is she was rewarded with their trust and respect making her fully part of the community. They are very lucky to have her.
Cal, on the other hand, is due for his HEA but because of his situation, he is reluctant to accept any happiness. Not that he's not happy, just that everyone else takes precedence before taking anything for himself. I suppose I can't blame him. Juggling work, a teenage daughter and starting a love life is no easy task. At one point, I didn't think he deserved to be with Glory because he was too caught up with his responsibilities to see what is in front of him. Taking a leap for that second chance is not always easy but I assure you, it will be a happy ending.
There is a teaser in the back of this book that showcases another McGraw brother, Jace. Sometimes, these teasers are such a pain because they tease you into reading a good story but cuts off leaving you hungry for more. So not fair. I'm predicting Jace will stir things up when he comes back to Sugar. I believe that will be out in the fall.
Sugar on Top was a fun read. I can safely say that Marina Adair is one of the authors I would highly recommend for small-town romance novels. She never fails in delivering a heart warming read.
Click on the covers to buy the books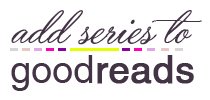 What did you think of our review?
Let us know your thoughts in the comment box below!
♡  ♡ Don't want to miss any of our posts?
Follow Under the Covers: Facebook | Twitter | Tsu | GoodReads | Email ♡ ♡