ARC Review: One Night of Trouble by Elle Kennedy
I received this book for free from Publisher in exchange for an honest review. This does not affect my opinion of the book or the content of my review.

This post contains affiliate links you can use to purchase the book. If you buy the book using that link, I will receive a small commission from the sale.
One Night of Trouble

Book Info
Released:
Jan. 5, 2015
Genre:
Contemporary Romance
,
Erotic Romance
Series:
After Hours #3
Pages:
237

"As expected, Kennedy wastes no time getting to the good parts." ~ Under the Covers
Back in After Hours, sexual tension is brewing between two friends. AJ Walsh finally gets his book and I think it might be my favorite yet!
As the people person, AJ not only popular with the ladies but it also mans the bar very well on his work nights. But an unexpected occurrence happens when Brent Conlon returns to the picture. Their chemistry is combustible, throwing both of them into some kind of primal heat. As expected, Kennedy wastes no time getting to the good parts. Each scene is wrought with sexual tension and passion and it isn't until later that the complications arise when Brent's family steps into the picture.
I quite enjoyed AJ and Brent's story. It's sexy but this time, I think Kennedy added some realistic conflicts that made this story more interesting. So far, the previous books of the series have lacked that so I'm thrilled to see the author incorporate this more into her work.
AJ was a thrill to read. While typically fun and easy going, his dominance in the bedroom was a nice surprise and certainly added to the heat level. If you're a fan of Tessa Bailey's style of writing then I would highly suggest trying this series out!
*ARC provided by publisher
Click on the covers to buy the books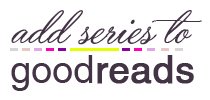 He flashed that boyish smile she was growing accustomed to. "All right. Ask me."
She knit her brows. "Ask you what?"
"To be your pretend boyfriend. Isn't that what this heart-to-heart has been leading to?"
Brett faltered. "Actually, I was only going to invite you to the barbecue. I figured a few days after that, I can just tell them I dumped you."
Those green eyes sparkled. "Bullshit. They'd never believe it."
"Why not?"
"Because I'm fucking awesome, Brett. You'd never dump me."
"Gee, it's good to know you don't suffer from any confidence deficiencies."
"Seriously, it would look too suspicious if you announce out of the blue that we broke up. Besides…" The twinkle in his eye turned to smoky promise. "We have the perfect opportunity here, and I'm not about to pass it up."
"What opportunity?" she said slowly.
"To turn this one-night stand into a several-nights stand."
AJ smiled again, and a dimple she hadn't noticed before appeared in his chin.
Sweet Lord, the guy was unbelievably cute.
No, he wasn't cute. He was sexy. And she'd be lying through her teeth if she said the idea of sleeping with him again wasn't incredibly appealing.
As if he'd read her mind, his voice grew low and husky. "You still want me as much as I want you."
"Oh, do I?" she mocked.
"Don't play games, angel. We both know it's true." He paused. "Your dad is giving you an answer at the end of the month, right?"
She nodded warily.
"That gives us three and a half weeks to keep doing what we're doing." There was no mistaking the reckless glint in his eyes.
"And what exactly are we doing?"
"Having fun. Making each other come."
She ignored the hot shiver that traveled up her spine. "And then what?"
"Then your dad gives you the manager job, you tell your family we broke up, and we go our separate ways."
Biting her lip, Brett mulled over what was beginning to sound like a solid plan— especially the sex part. Three more weeks of super-sexy naked time with this man? Sign her up.
What did you think of our review?
Let us know your thoughts in the comment box below!

❤ ♡ Don't want to miss any of our posts?
Follow Under the Covers: Facebook | Twitter | Tsu | GoodReads | Email ♡ ❤